"God Was Still There"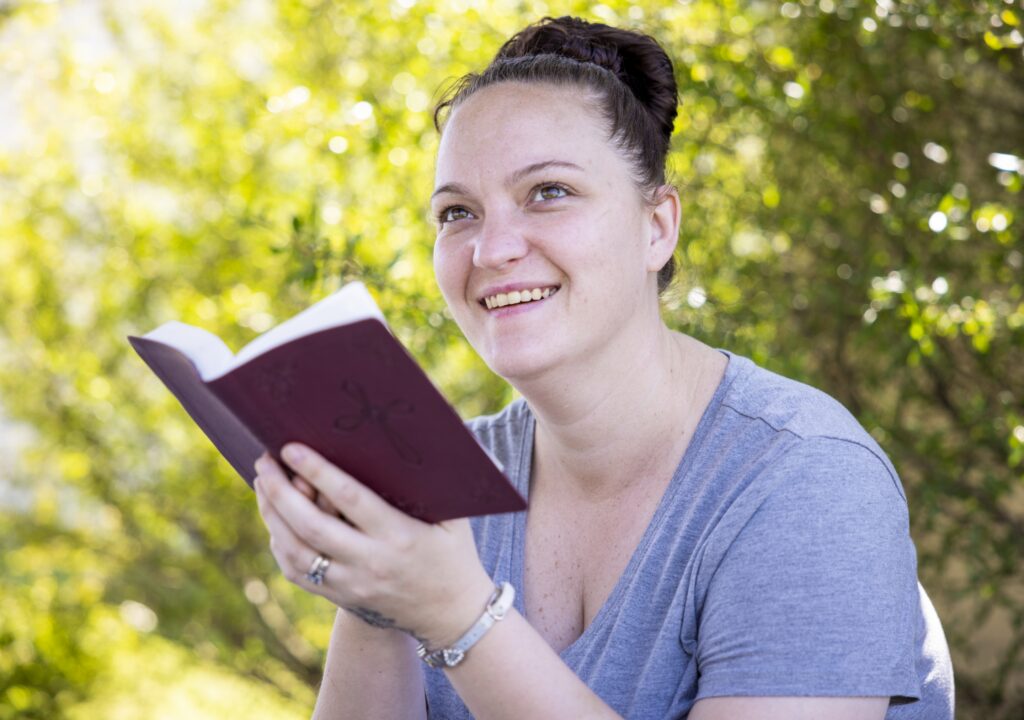 At only 6 years old, Cierra's innocence was shattered by a man she looked up to and trusted. Heartsick, frightened and confused, she told no one about the abuse and buried the secret deep inside. But the painful consequences impacted her life.
As she grew into adulthood, her lack of confidence and self-esteem led to unhealthy relationships and poor choices, and she struggled to care for her two children. When she lost custody of her youngest daughter to the little girl's father, she was devastated, and she turned to substances to cope.
"I never touched drugs until then," she says. "But they numbed me and they made everything go away." They also led to incarceration.
"I did some things. I got caught. I went to jail," she says. "That's when I knew I would never get my daughter back the way I was living. I didn't know where I was going or how it was going to happen, but I knew I needed to change."
When she was released on probation, she embraced the opportunity to come to the Mission and quickly knew she had found the right place. "They welcomed me. They gave me food and clothes. They made me feel safe," she says. And in our loving and faith-based environment, she began to build a new life.
Cierra had believed in God at a very young age, but after the trauma in her life, she feared He had left her behind. In our LifeBuilders Program, through Bible Study and spiritual guidance, she reopened her heart to the Lord and put her trust in Him. "The Mission showed me God was still there," she says. "He was just waiting on me."
Our counselors also helped her understand and heal emotionally from the abuse she'd endured, which was at the root of her life challenges, and regain her sense of self-worth. "I didn't feel like a failure anymore." With renewed confidence, she excelled in her classes, strengthened her life skills and found pleasure in her work-readiness role helping the homeless in our care.
Most important, because of her God-inspired transformation, she was reunited with her little girl. Today, Cierra has a good job, a reliable car, a mobile home and a plan for the future. "I'm going to stay sober and keep my girls happy," she says. "Because them being happy is what keeps me going."
Your generous and ongoing support allows the Mission to be a place of hope, healing and life-rebuilding for people like Cierra who are broken and struggling. "I'm thankful for the Mission because without them, I wouldn't be where I am today."