Your gifts and support provide hope.
Individuals experiencing homelessness do not have access to the supplies and products we often take for granted. You can help provide many of these items on our ongoing and special needs lists to help support those battling hunger, homelessness and addiction.
You may purchase these items from the store of your choice, or use our handy links directly to Amazon for convenient online shopping.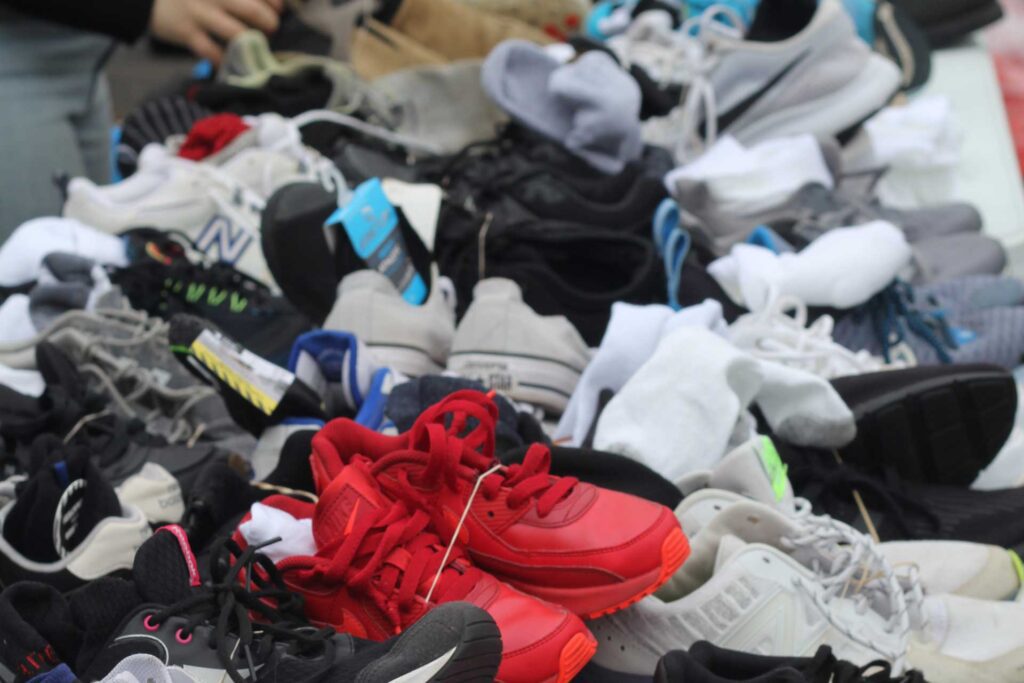 Laundry Bag
Men's Flip-Flop Sandals
Women's Flip-Flop Sandals
Ballpoint Pens
Post-it Notes
Sheet Protectors
Binder Dividers
Dry Erase Markers
Index Cards
Men's Briefs
Women's Briefs
Food Container Boxes
Disinfecting Wipes
All-Purpose Cleaner
Large Print Study Bible
Women's Flip-Flop Sandals
Storage Bin
Shower Curtain
Infant Car Seat
Booster Car Seat
Shower Chair
Folding Chair
Utility Wagon
Paper Shredder
Lounger Chair
Vacuum Cleaner
Yarn
Designer Paper Pad
Stickers
You make life transformation possible.
Support from friends like you gives hurting men and women access to the Mission's life-changing programs and services. Give a gift that can transform a life.