Serving Our Community's Homeless and Hurting since 1946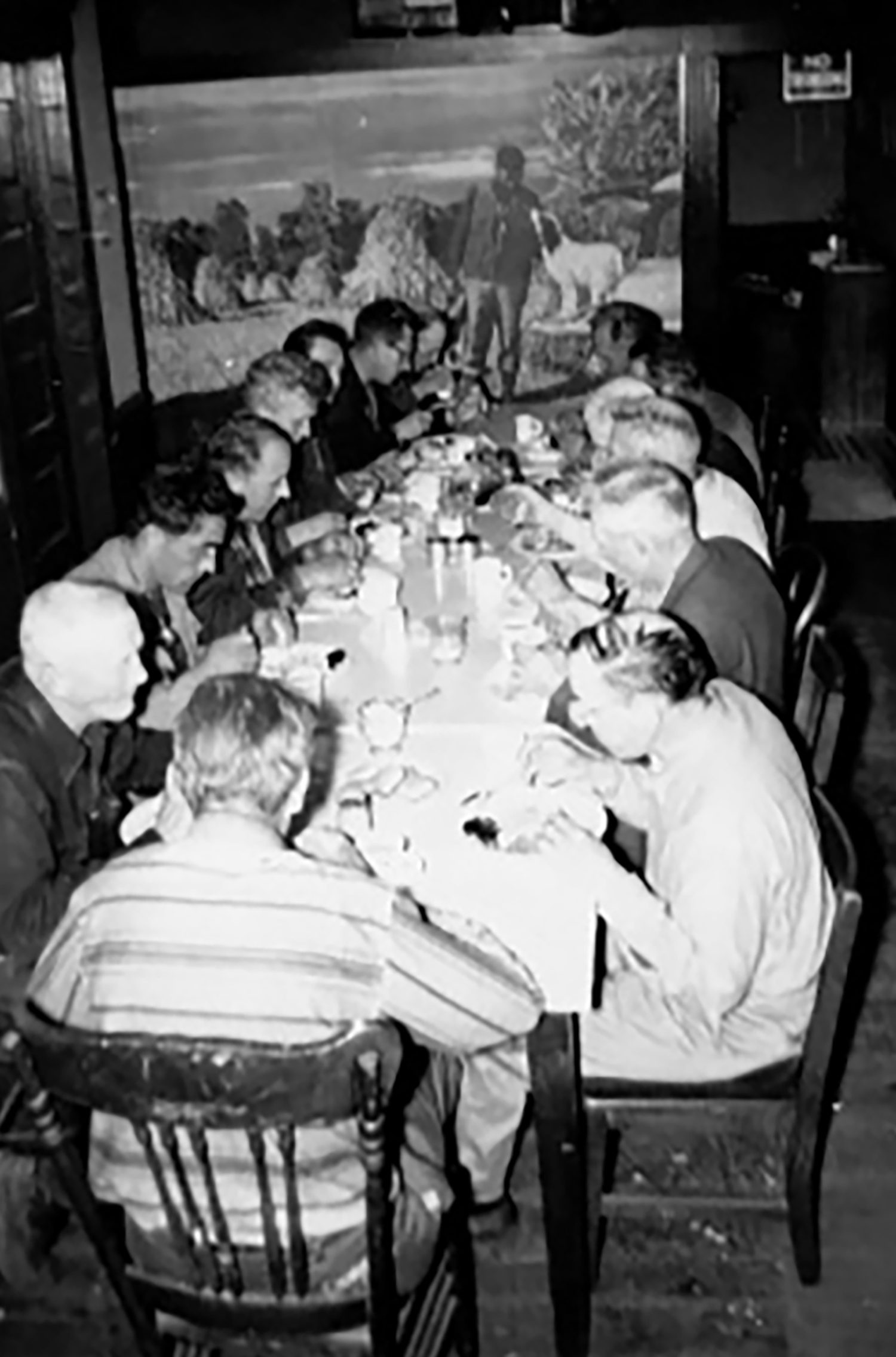 City Rescue Mission began as a ministry of three downtown Christian businessmen who were members of several churches. They served soup from their thermoses to anyone who was hungry and ministered to homeless men on the street.
1953

Officially recognized by the state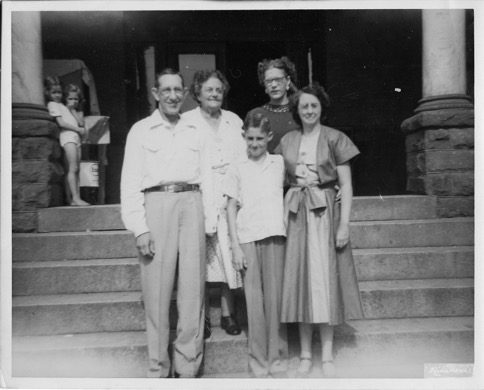 City Rescue Mission (no affiliation with the city government) became incorporated by the State of Florida as a nonprofit charitable, religious organization that is interdenominational and a gospel rescue mission.
Mr. George Sage was named Superintendent.
CRM was located at 801½ Main Street in a little storefront building. The two-story building was host to an upstairs dorm and a chapel below. CRM was only able to provide care to homeless men. Christian ministry to mankind was the goal.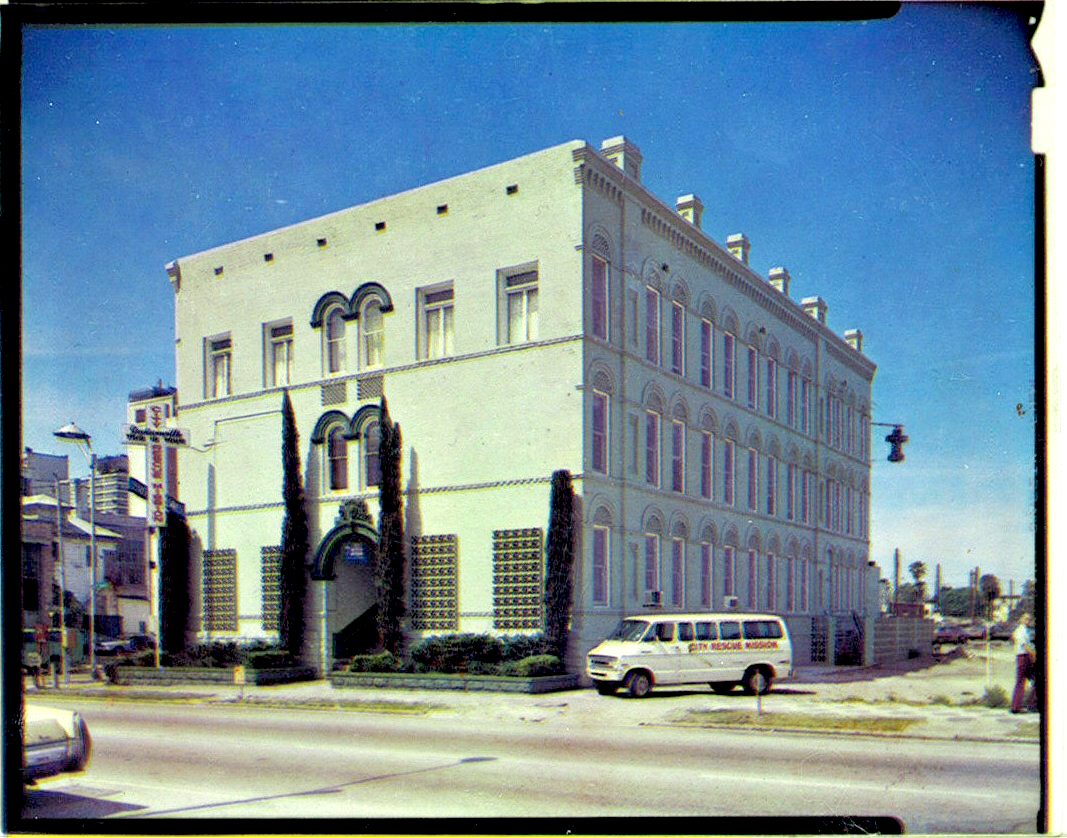 CRM moved to its second location, the Ritz Woller Apartments, located at 700 Laura Street. The building was erected around 190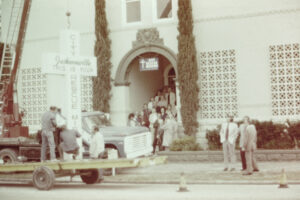 7 after the major Jacksonville fire. It was in great disrepair. This three-story building had more space which allowed CRM to help more homeless men. The second floor held about 30 beds.
Chapel services and hot meals were served daily, and clothing was given to those in need.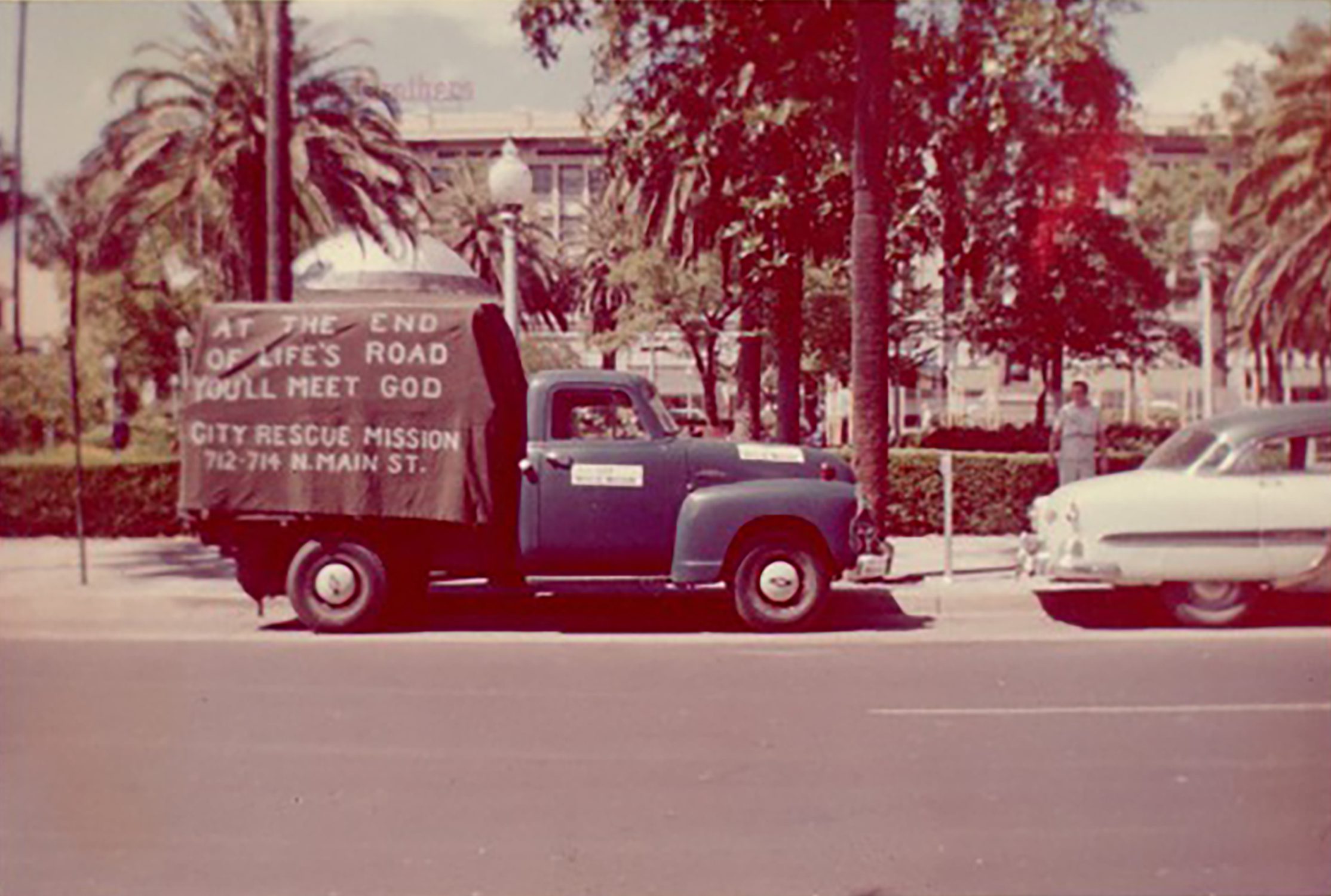 Mr. George Sage retired as Superintendent.
CRM's Board of Directors elected Mr. Don Moody to the position of Superintendent. Mr. Sage continued working at CRM by running the Mission's Bargain Store which was also located at the 700 Laura Street shelter facility. At this time, CRM was in debt and the facility was close to being totally dilapidated. Mr. Moody, and his family, lived at CRM for the first few months. The early months were filled with lots of manual labor and time devoted to building repair. A main goal of Mr. Moody was to increase funding of CRM. Only $9,500 in donations was received during the year of 1964.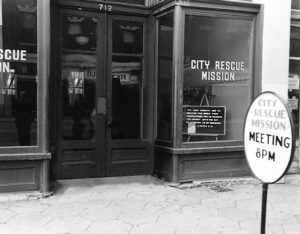 1965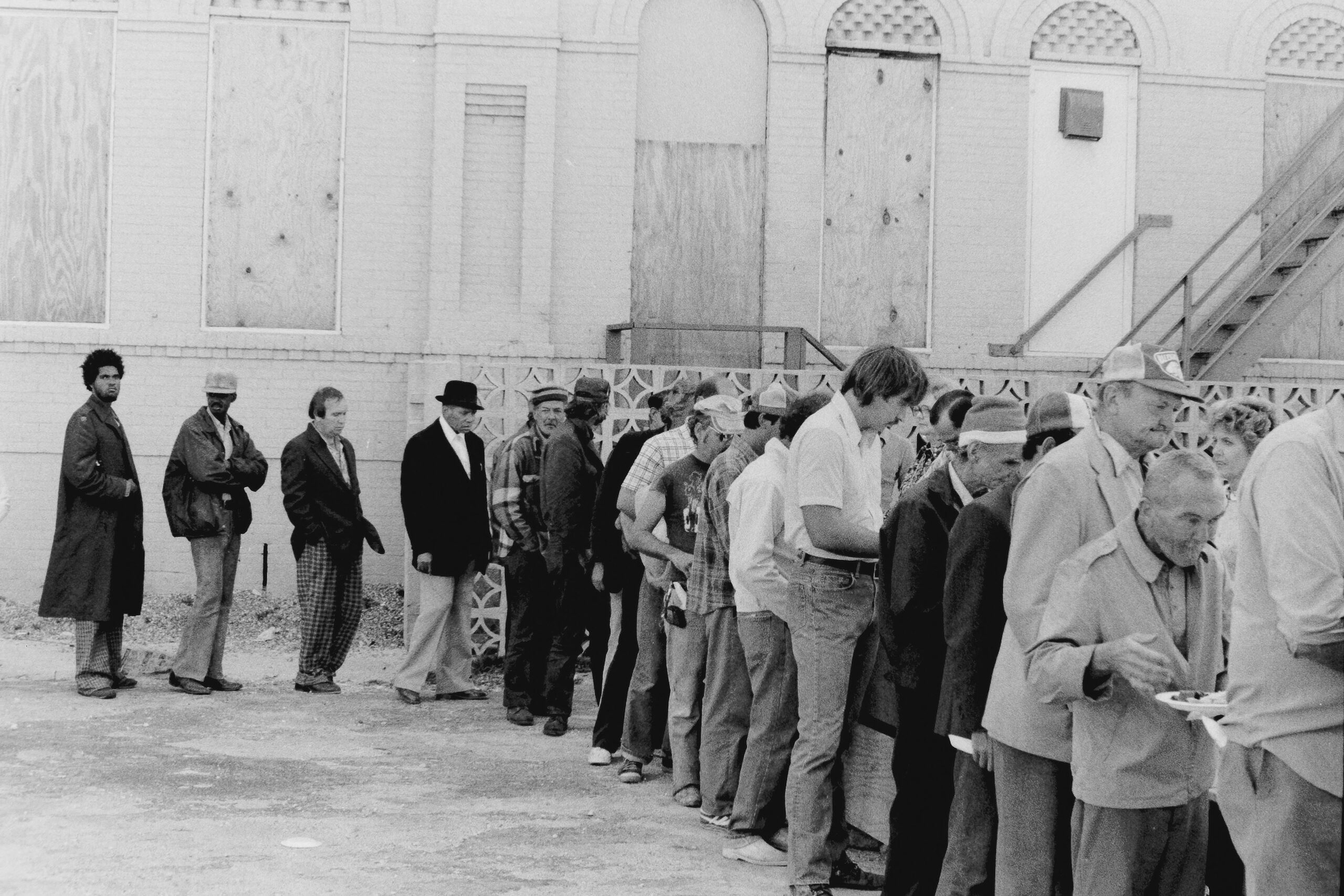 Donations increased to $14,000.        
1966
Donations totaled $28,000.  
1970

Began assisting women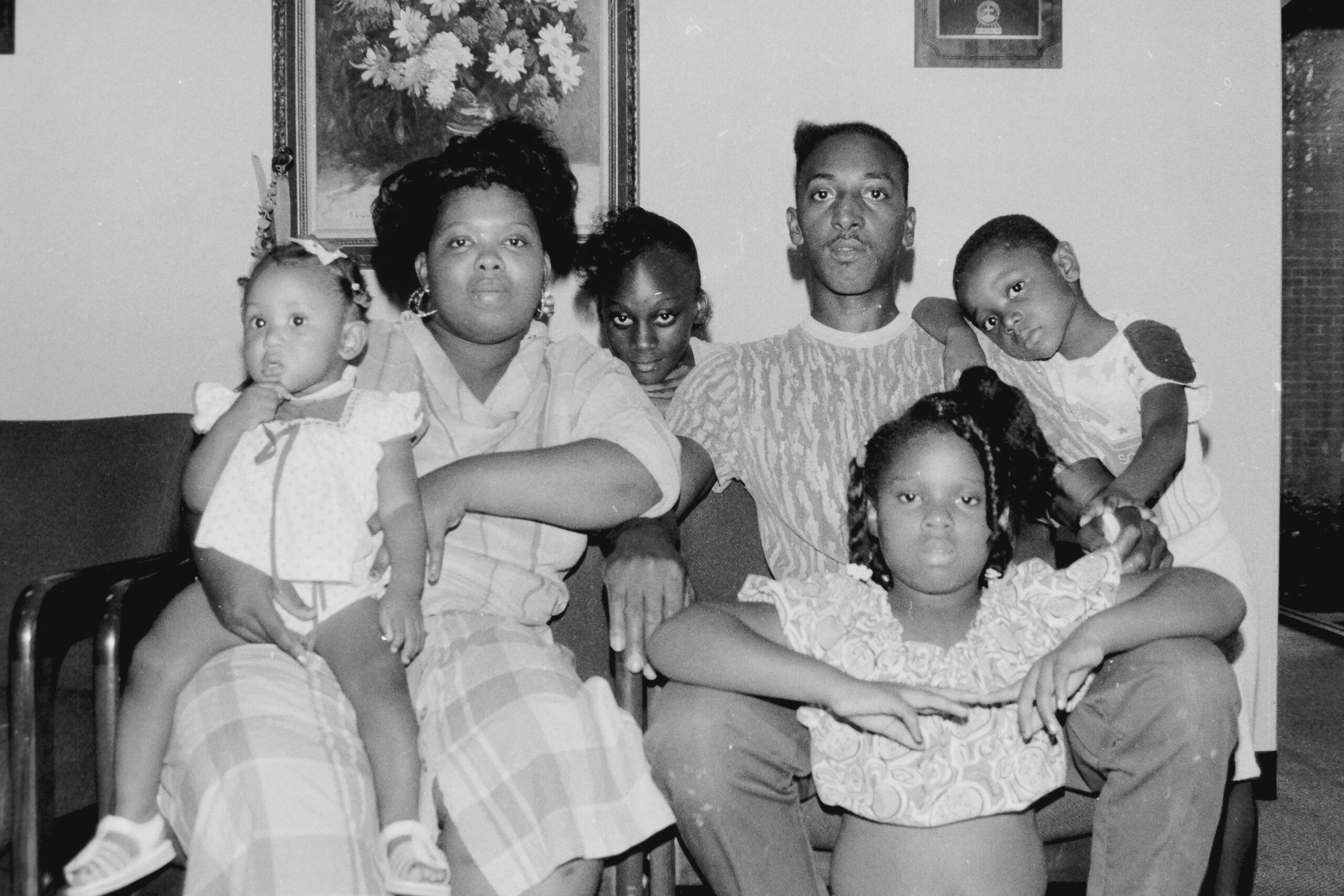 CRM began assisting women in need. Lanida Bryant started the women's program in a nearby two-story building that CRM rented to house about 10-12 women.
1972

Welcomed new leadership
In December, Mr. Moody left the position of Superintendent to assist another Mission.
Reverend Kaleel Ellison became the Interim Superintendent. Rev. Ellison had served on the CRM Board of Directors and had a four-year term as Chairman. 
During mid-year, the Board of Directors appointed Reverend Hampton Eggerton as CRM's third Superintendent. Rev. Eggerton had been on staff at Daughin Way Baptist Church in Mobile, Alabama. 
Reverend Hampton Eggerton left the position of Superintendent and returned to the pastorate mid-year.
Rev. Kaleel Ellison was again asked by the Board of Directors to act as Interim Superintendent.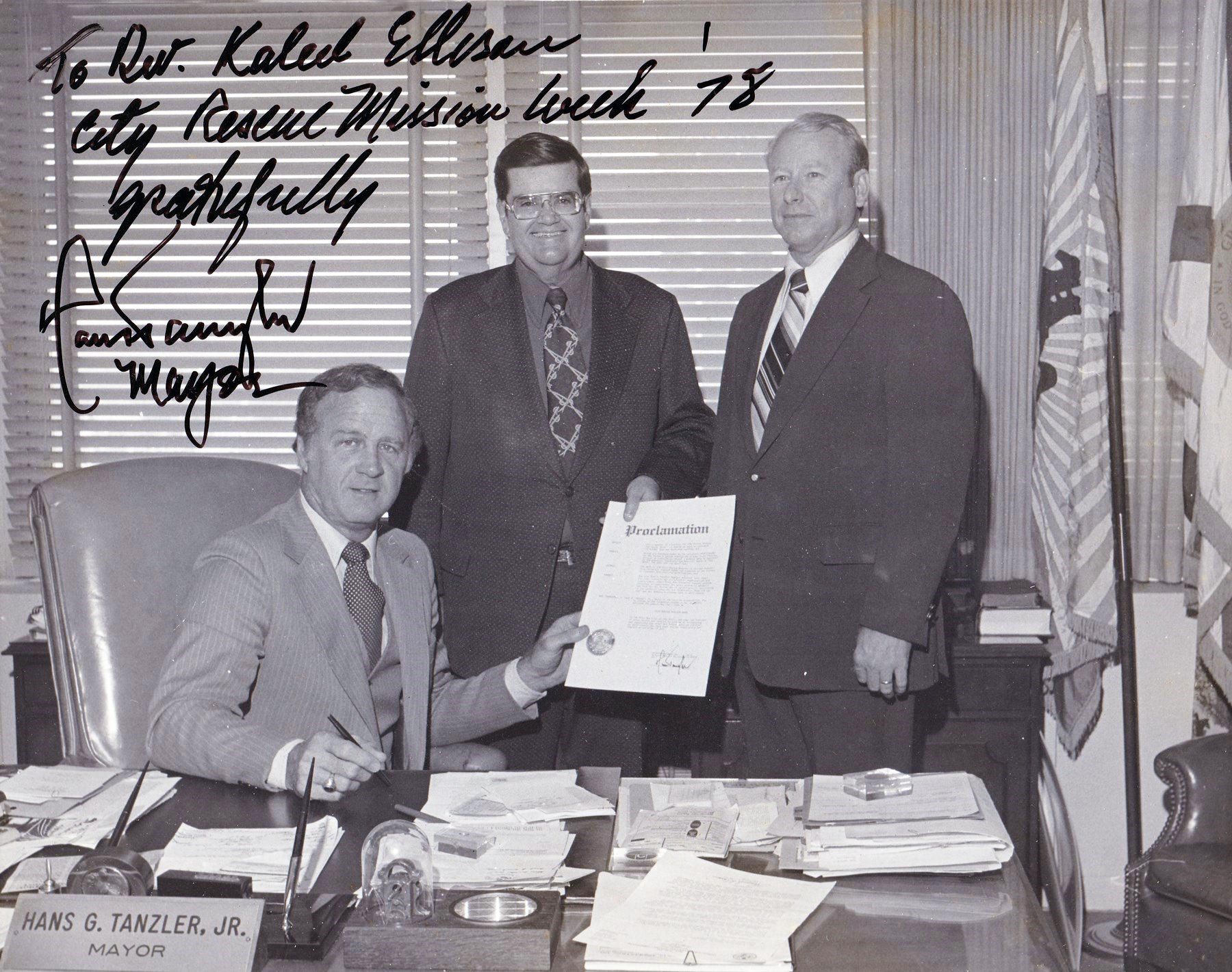 In January, Reverend Kaleel Ellison was appointed Executive Director of CRM. He remained in this role until June 1993.
The number of beds at the Laura Street location was increased to 86. During the years of his Directorship, Rev. Ellison raised money to pay off a $12,000 mortgage and CRM became debt-free.  
1980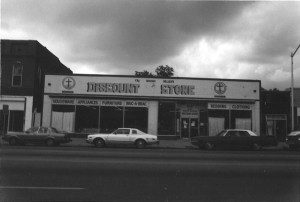 The Mission Thrift Store was leased. It was located on Main Street between 7th & 8th Streets.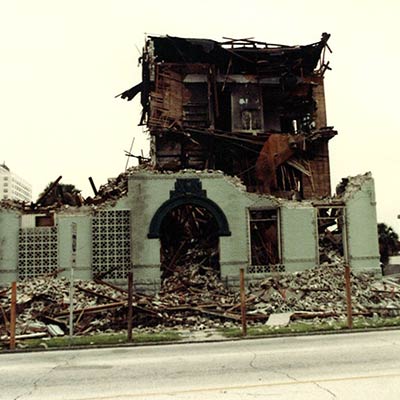 On March 8, someone threw a firebomb through CRM's second story back window. The facility was almost destroyed. The building was "gutted" and not habitable. The office, kitchen and laundry equipment were preserved along with CRM records and the piano.
The first large, outdoor Thanksgiving and Christmas holiday meals.
Post fire: The Salvation Army allowed CRM's program students to stay at their facility. CRM provided their food for about three to four weeks. CRM rented a house in Springfield on 15th Street. When the house was ready, about eight to 10 students lived there for about a year.  
A two-story, four-plex apartment was rented at the corner of Cottage and 10th Avenue where 37 men could stay. This facility was only used as an overnight shelter. JEA donated the use of one of their buildings located on 1st and Main Streets to house the CRM Administrative offices. CRM was asked only to pay the utilities. CRM continued to use this space for 1½ years. The administrative offices moved to the back of the Mission's Thrift Store at this time. 
The Mission began sending out appeal letters and newsletters using an Address-o-graph in the garage of a staff member. 
1981 & 1982

Continued to serve
The Mission continued to operate in a scaled down fashion, having lost 96 beds in the fire, and to minister to homeless men and program men (39 beds) in the rented fourplex apartment house on Cottage Avenue near 10th and Main Streets. Its thrift store on Main Street between 7th and 8th provided additional work activities for the program. Men brought in some income for the Mission and temporarily housed the administrative office.  
1983

Started a new facility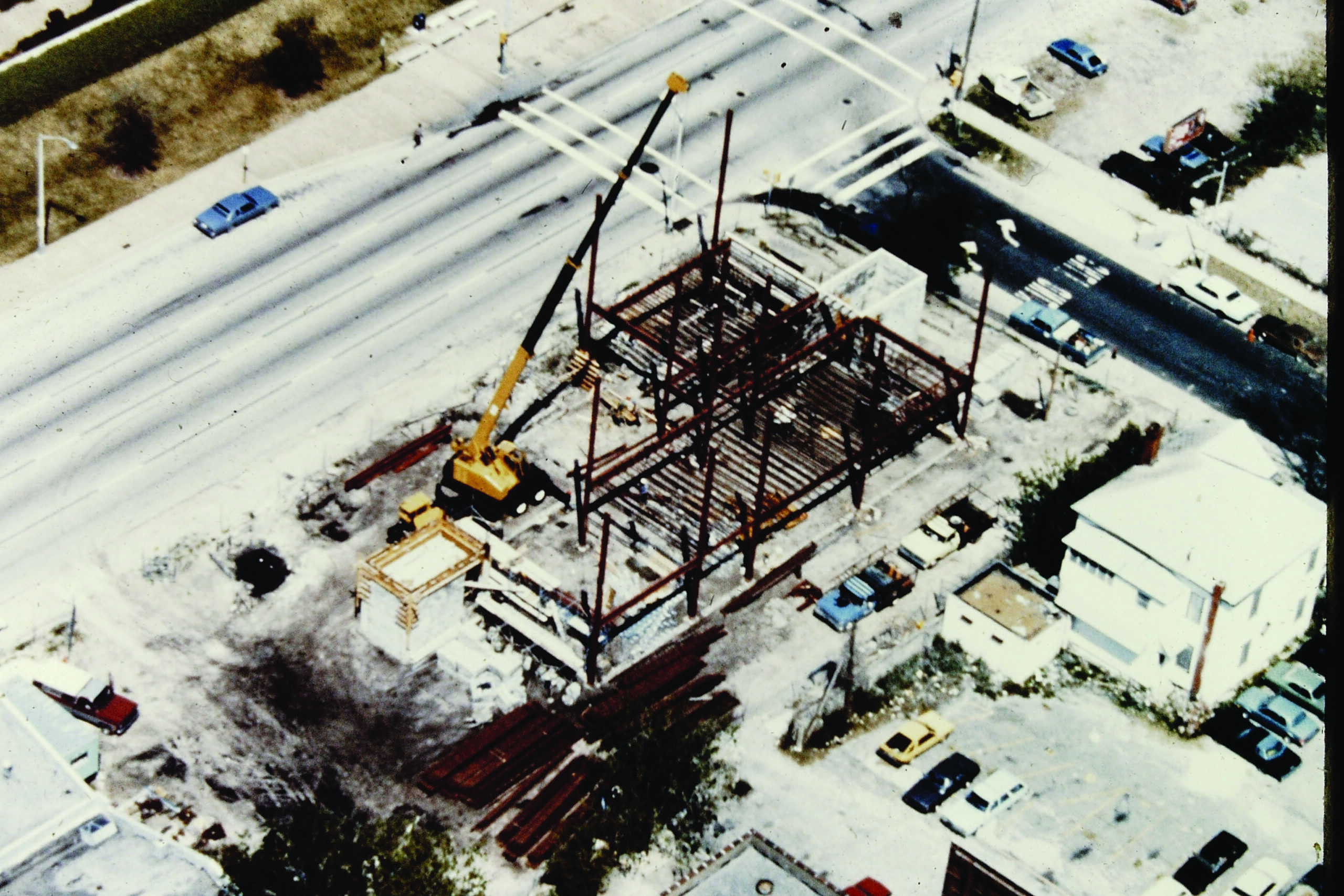 A freeze occurred in Jacksonville and temperatures plummeted to 13 degrees. An outdoor holiday meal was hosted in Confederate Park. Approximately 300 homeless and needy individuals were served meals. Because of the cold, Rev. Ellison decided to host future holiday meals in the Civic Auditorium. There, CRM served over 1,000 meals. Easter baskets, Christmas gifts, free clothing, music and preaching were also part of the holiday meal events. Bi-annual holiday food giveaways called "Arms Around Jacksonville" helped hundreds of needy families. The events grew to help 2,000 families during Thanksgiving and Christmas. 
After a property search, it appeared that CRM would have to rebuild on Laura Street. First Baptist Church in downtown Jacksonville had plans for expansion and was buying property near their church. After extensive research, Rev. Ellison and Board member Henry Freeman approached Dr. Homer Lindsay, Jr., a CRM Board member, regarding property the church owned at 234 W. State Street. Dr. Lindsay communicated with his church and the Jacksonville Mayor and received approval for CRM to be built at that location. First Baptist Church swapped their property for the Mission's property on Laura Street and gave CRM $150,000 for their building fund. With land, some monies from the insurance settlement, and a lot of faith, the Jacksonville New Life Inn building was becoming a reality.
Building plans were drafted to include a shelter for women and children. A fund drive was conducted. The building cost was estimated at $892,000 and actual figures grew to be $1.2 million. The new facility was about 50%-60% complete when funds ran out. During the holidays of 1983, Rev. Ellison conducted a fund drive that generated $50,000 leaving a deficit of $60,000 for the finishing of the project. 
1984

New facility completed and dedicated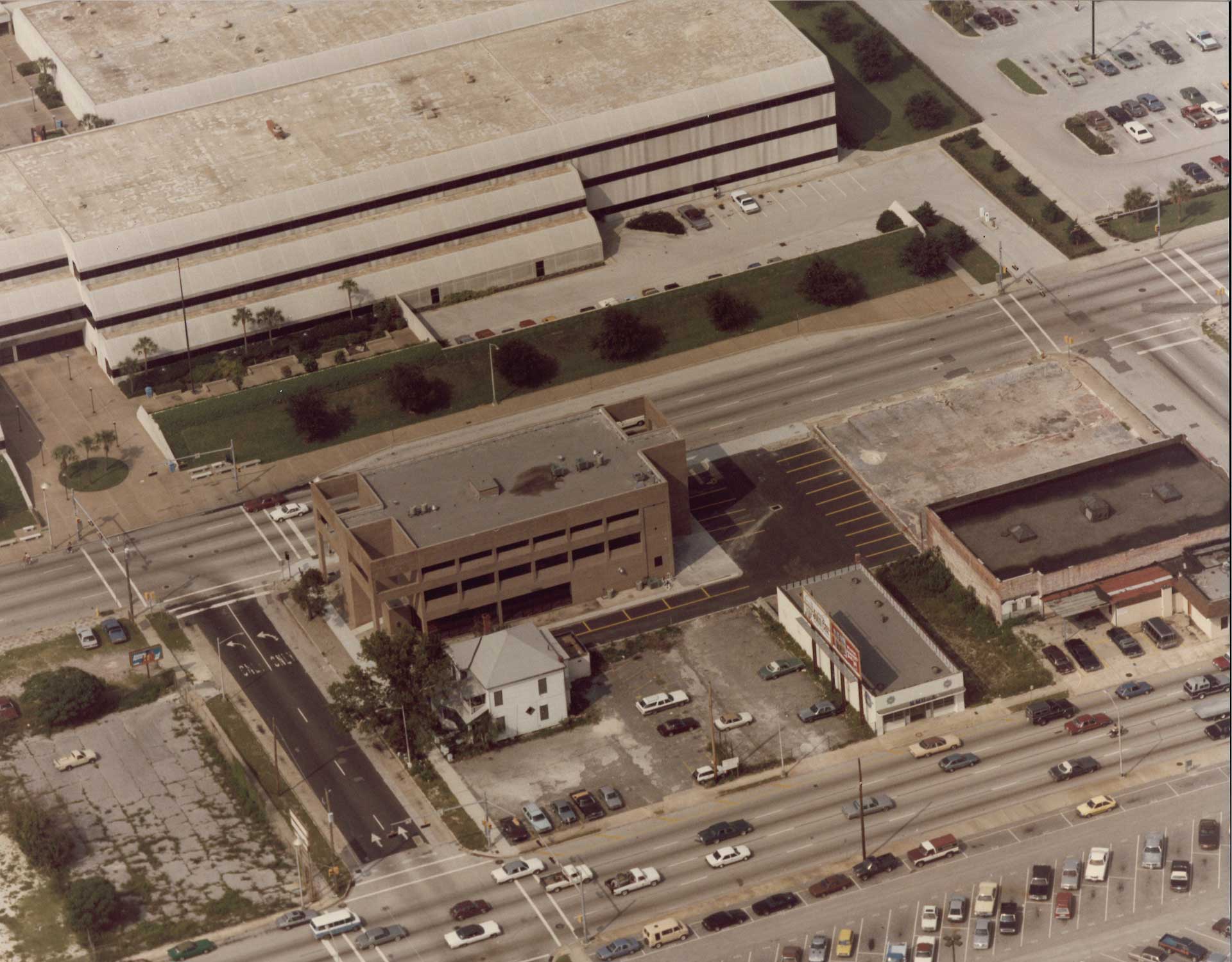 On January 2, Mr. Douglas B. Milne, Sr. contacted Rev. Ellison and informed him that his son, Douglas J. Milne, also on the board, sat on a foundation board and asked if foundation representatives could tour the facility. At the conclusion of the tour, they informed Rev. Ellison that they would contribute the remaining $60,000 needed for construction. The rest of the money needed came as a loan of $500,000 from board member Vic Freeman.  
The new 70-bed facility was dedicated on October 8. Approximately 300 people attended the dedication ceremony, including the mayor.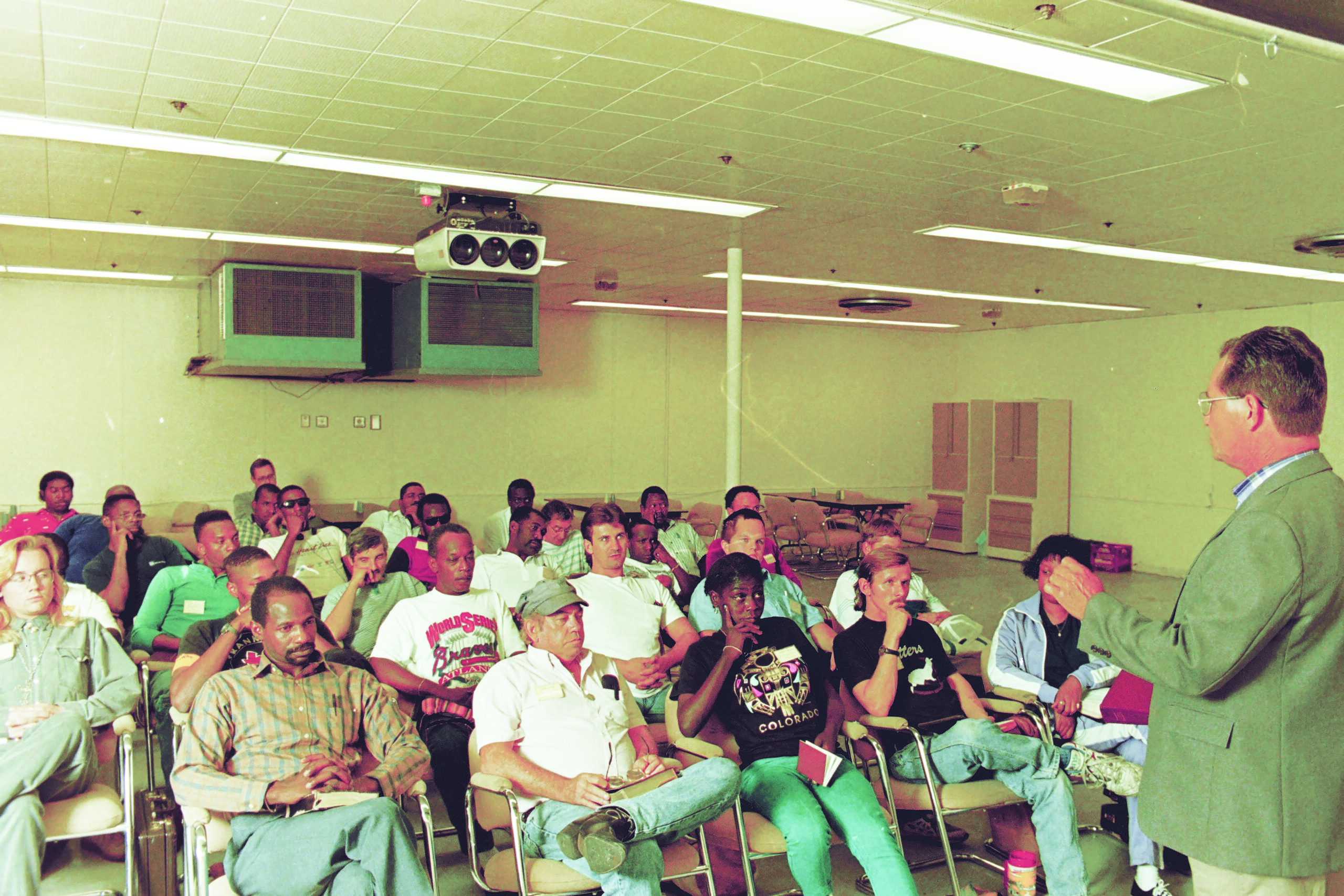 The LifeBuilders addiction recovery and job training program was established. Shelter capacity was increased to 170 beds when the Mission bought an adjacent building dubbed "the annex." Bunk beds were used in both facilities. The CRM Thrift Store was relocated to 5343 Normandy Blvd.
A 3,000-square-foot, single-story building adjoining our property and fronting 221 W. Union Street was purchased. That building, which became known as the annex, housed 50 men on bunk beds and many more on mattresses on the floor in the winter. In addition, two parking lots adjacent to the annex and fronting Union St., and another small lot fronting on Julia St. (all of which are located behind New Life Inn, were purchased. With the land acquired and paid for and our building paid for, other expansion began to be discussed. The LifeBuilders Addiction Recovery and job training program was established. Shelter capacity was also increased to 170 beds when an adjacent building, "the annex," was purchased and bunk beds were used in both facilities.
1991

Built community relations
A public relations manager was hired. The PR manager developed the Public Relations Department which included a formalized, computer-enhanced volunteer service. 
Rev. Kaleel Ellison left CRM and Board members J. Victor Freeman was asked to act as Interim Director.
In September, Rev. Billy E. Fox was appointed Executive Director.
The first female (Dr. Ruth Y. Cox, Ed.D.; Professor Tina Daniels, R.D.H., B.S.) members of the CRM Board of Directors were elected. 
1994

Opened a medical clinic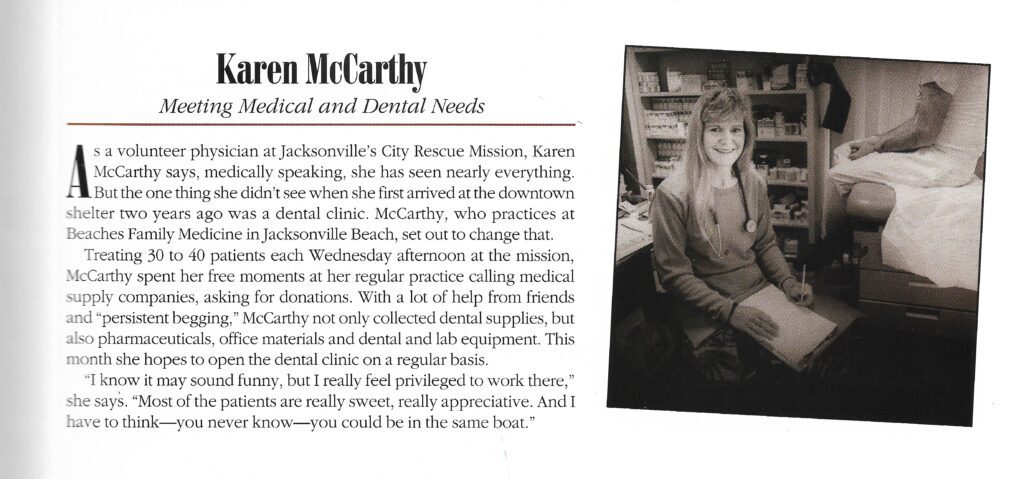 Drs. Karen and Dennis McCarthy approached CRM Board member Charles Winge indicating their interest in opening a medical clinic for the homeless. The "McCarthy Medical Clinic" was initially housed in the 234 W. State Street facility.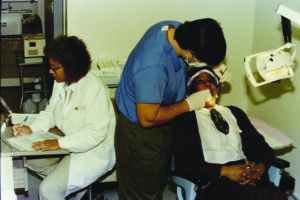 The clinic expanded to include dental care (Dr. Wallace Sears and Professor Tina Daniels) and Chiropractic care (Dr. Lee Popwell and other chiropractors). It was managed by national and local award-winning volunteers and one part-time dental assistant. Many awards were presented specifically to Dr. McCarthy, Dr. Sears and Professor Daniels.  
1995

Expanded skills and training
Life skills, job training and placement assistance for students expanded. 112 students acquired jobs.
In December, the city of Jacksonville opened a city-funded shelter, the I.M. Sulzbacher Center for the Homeless.
The number of volunteers exceeded 1,090. 
Special events were expanded to include monthly open houses, luncheons and tours; monthly volunteer orientations, bi-annual soup-line camp meetings for persons served, and an annual Clothes 4 Kids back-to-school preparation project (created by Rev. and Mrs. Fox) that helped up to 4,000 needy school-age children. WJXT-TV 4, Kmart and Walmart become local sponsors for the Clothes 4 Kids event.  
The "Jacksonville CAN Make a Difference" canned food drive and sculpture contest began. Tons of food was collected in 1996 to benefit 2,000 needy families during the holidays. 50 groups and businesses participated in this event. The sponsor was WJKS-TV 17. 
135 students obtained jobs. Job training consisted of efforts such as retail sales, food services, electrical and maintenance repair, computer training, administrative work and telemarketing in the new CRM phone bank. Adult basic education classes were expanded.  
New ministry, FAR (Families at Risk) was established. FAR provided free clothing, food and home furnishings for families at risk of being homeless.  
In November, Rev. Fox left CRM to direct a mission in Washington, D.C. 
Mr. Thurman Chambers was selected as the new Executive Director by the CRM Board of Directors and began his ministry December 1. 
Mr. Chambers re-instated The City Rescue Mission as the legal name.   
1997

Congratulated new graduates
The first LifeBuilders graduation was held in September at the FCCJ Auditorium. The event included caps and gowns and recognized 28 students for successful completion of the program.  
1998

Expanded facilities and programs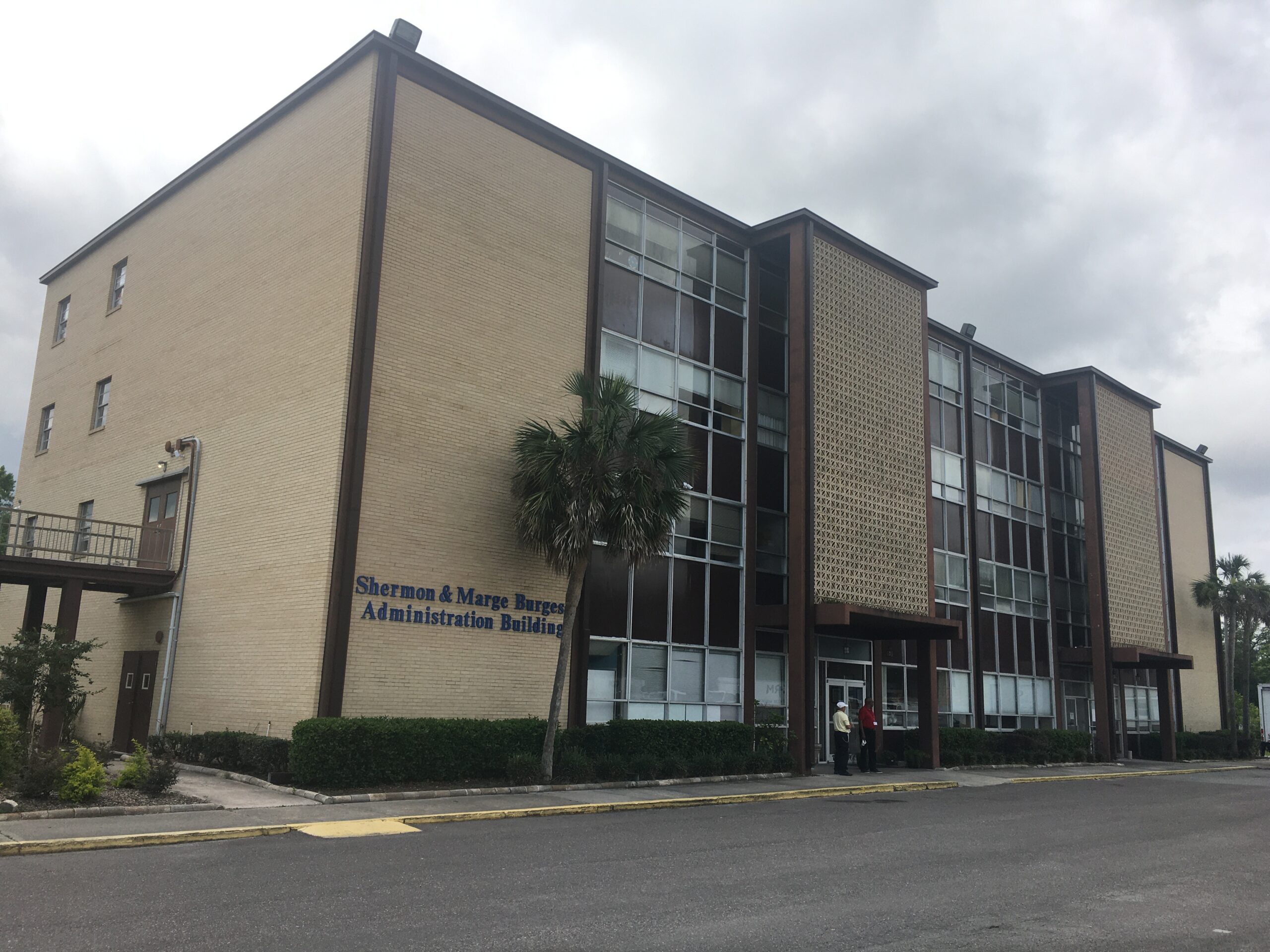 The campus at 426 S. McDuff Avenue was purchased from Trinity Baptist church and Seminary.
The women's program was expanded and the LifeBuilders program was extended to six months.  
1999
The LifeBuilders program was extended to 12 months.    
2000
A significant grant from the Woodbury estate led to an expansion from 170 to 260 beds.  
2001
Thurman Chambers left as Executive Director in July.
In August, the Board of Directors selected Henry Freeman to be the next Executive Director. 
2002
Children's After Care program, SAY YES (Saving America's Youth) was established through 2004. 
2003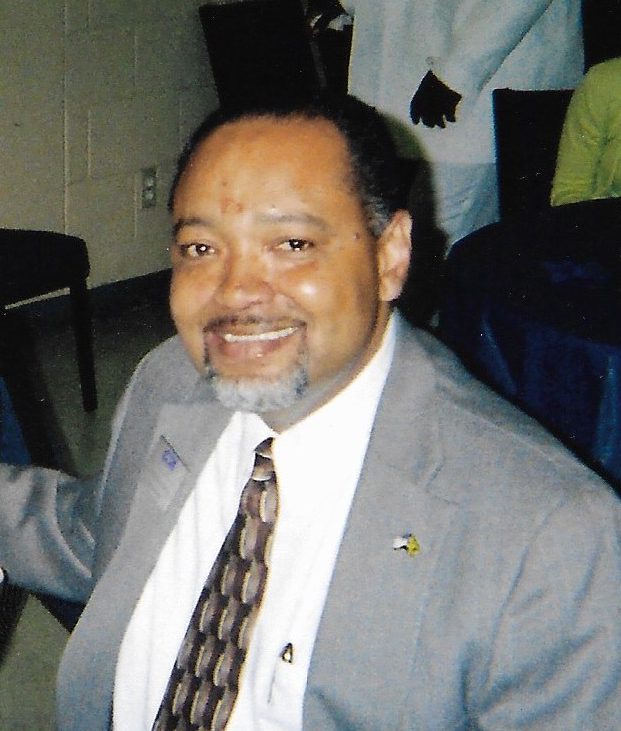 The LifeBuilders program was extended to 15 months. A new mentoring program was established.
In September, R. Patrick Hayle began serving as Interim Executive Director.
2004

Began strategic planning
On April 1, R. Patrick Hayle was elected Executive Director by the Board of Directors. 
In July, Mr. Hayle began a strategic planning process that focused on finances, a media campaign, staffing, job descriptions, organizational charts and a development plan. 
2005

Set goals for the future
As a result of the strategic planning process, Executive Director Patrick Hayle's focus turned to finances and leadership. Goals identified included a media campaign, staffing, job descriptions, organization charts and a development plan.
2006
CSX conducted a facilities study. The CRM Board asked for a transformation plan.
2007

Implemented Grace-based model
In January, the staff is trained on the Grace-based model. The Grace-based model creates a safe environment where grace flows freely. In October, this model was rolled out to students. The mission statement evolved to "Serving the homeless and needy, rebuilding their lives through the love and compassion of Jesus Christ."
The Workforce Development Program began.
2011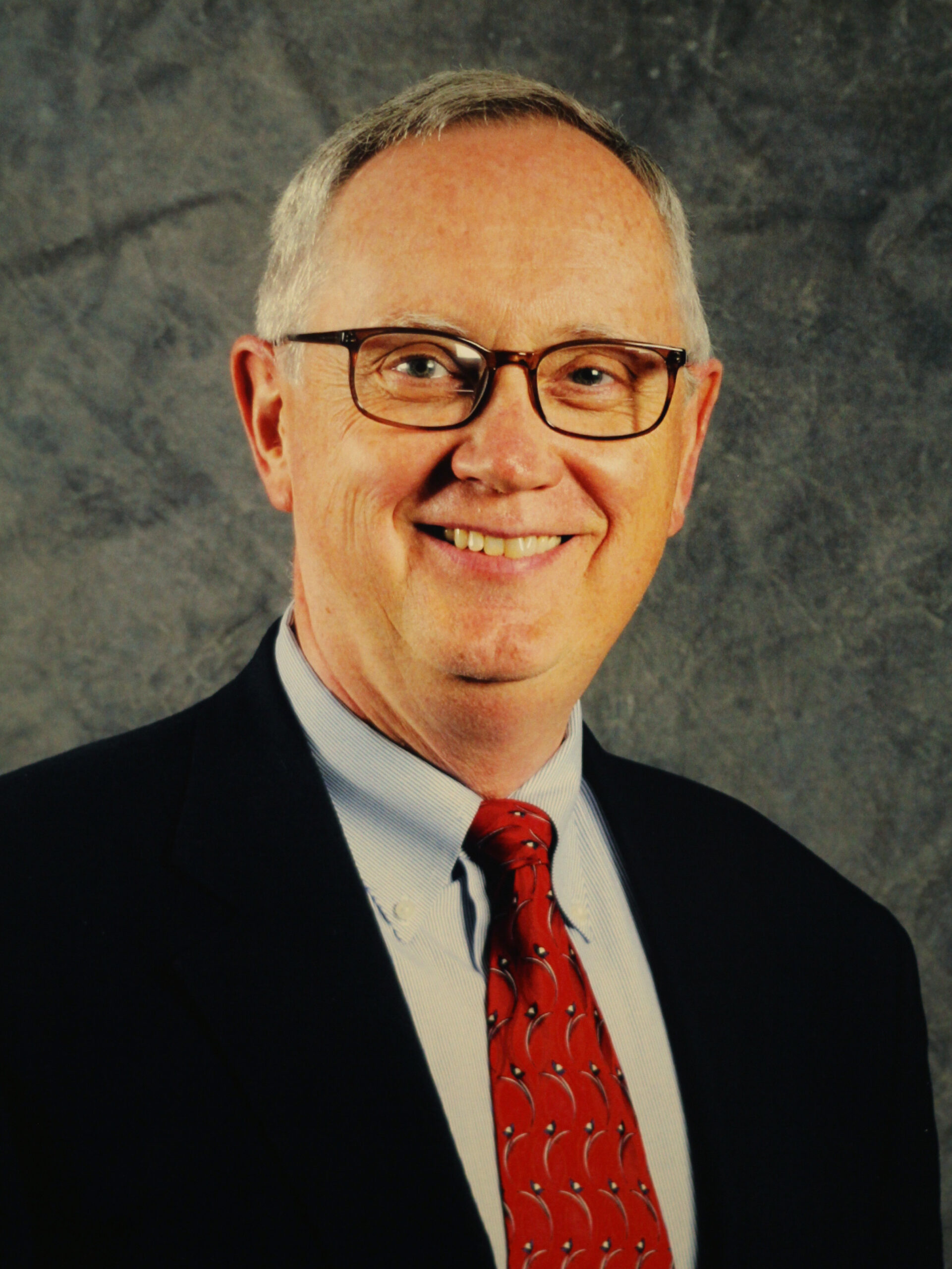 Patrick Hayle left CRM to pursue another ministry.
In April, David Bugher joined the CRM staff as Executive Director.
ACOSTA Learning Center and Computer Lab opened.
2012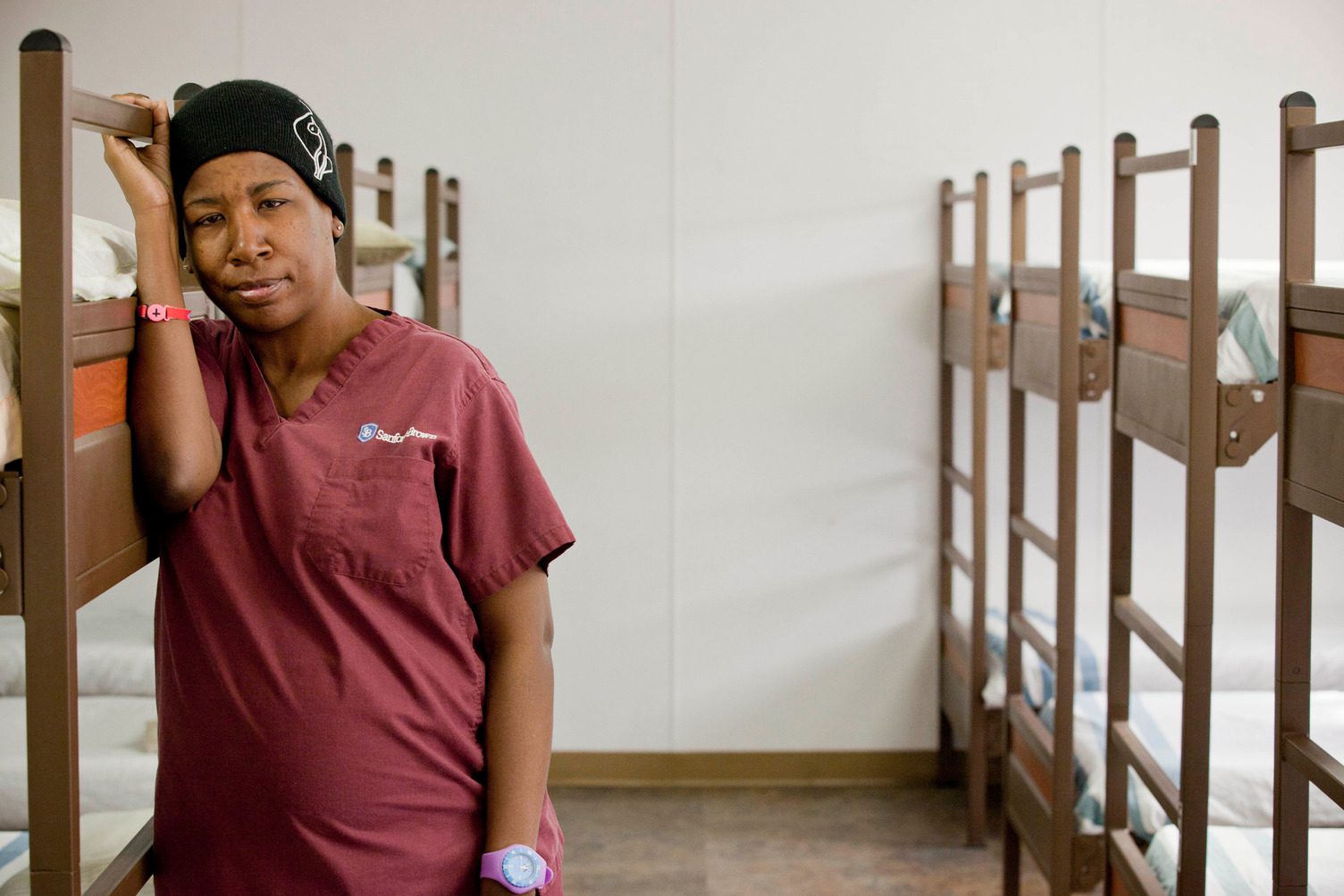 New Emergency Shelter opens on McDuff Campus for women and children.
2013

Opened Jacksonville Day Resource Center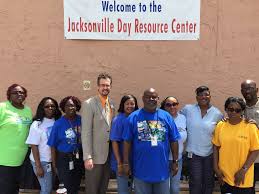 CRM hosts the collaborative effort between service providers and City of Jacksonville to open the Jacksonville Day Resource Center in a building at the State Street location.
David Bugher left CRM to pursue another ministry.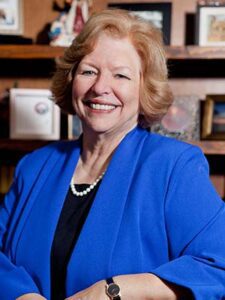 Penny Kievet is asked by the CRM Board of Directors to serve as Interim Executive Director. Mrs. Kievet is the first woman to fill this role.

2015

Started Homes of Hope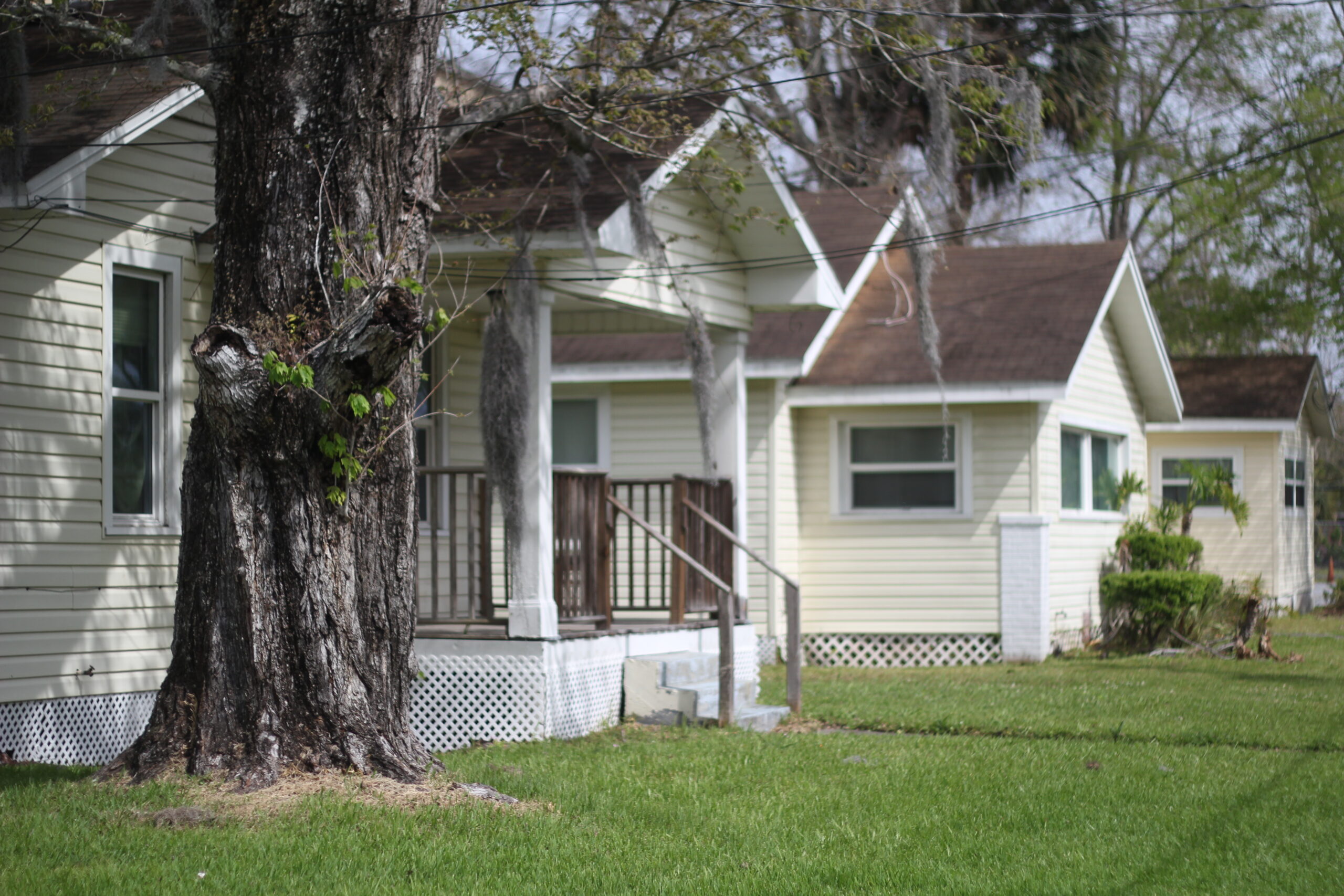 After a capital campaign, 11 houses are remodeled at the McDuff campus and the Homes of Hope Sober Living Community is begun as the second social enterprise.
CRM celebrated our 70th Anniversary with a banquet and Pat Boone as speaker.
2016
City Rescue Mission hosts the national convention of the Association of Gospel Rescue Missions in June at The Hyatt Regency Riverfront in downtown Jacksonville with 1400 in attendance.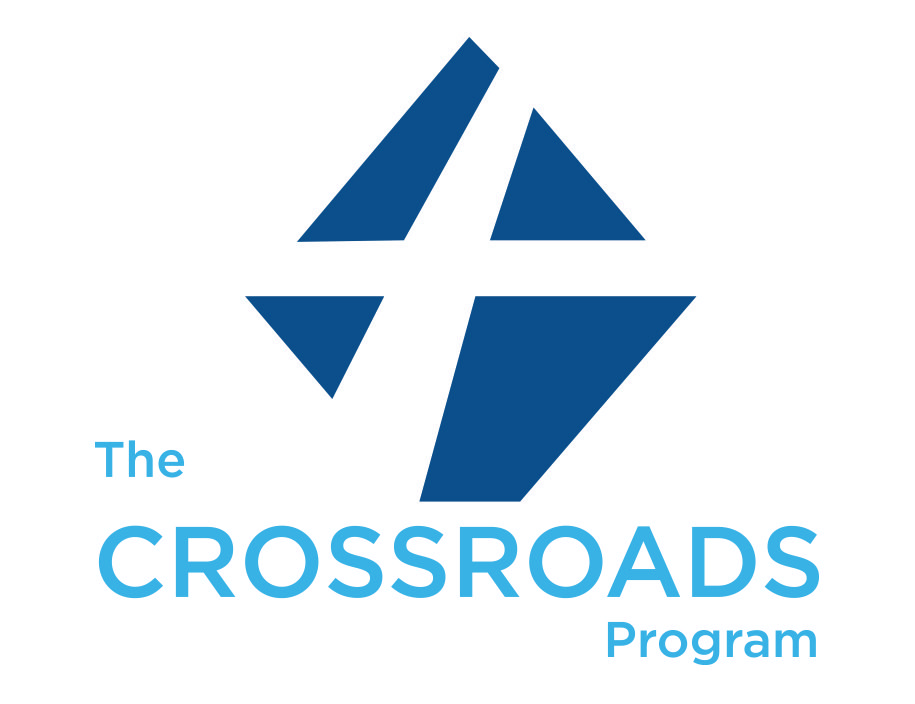 Crossroads Residential Treatment Program opens on May 1 at the State Street location to provide a six-month residential treatment program for the Department of Corrections. This is considered CRM's third social enterprise.
The Crossroads Program at City Rescue Mission is dedicated to providing the highest quality residential, community-based prison diversion services. We address holistic issues from an individualized, mental health perspective in a structured environment that is safe for residents and community alike. The goal is for program participants to successfully return to society as productive citizens who lead a substance-free lifestyle.
The Crossroads approach addresses all areas of life: social, emotional, physical and spiritual. We are committed to help our residents reach the personal growth and wholeness they desire. Confidentiality is maintained in each situation.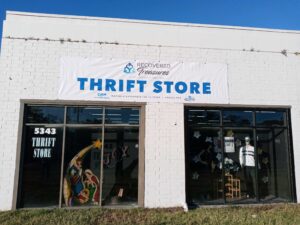 5343 Normandy was sold. The thrift store temporarily closes, a portion of the building is rented back and remodeled. The store reopens on July 1 as Recovered Treasures, as a modern thrift shopping experience and a social enterprise of the Mission.
2018

Started Charis Chocolates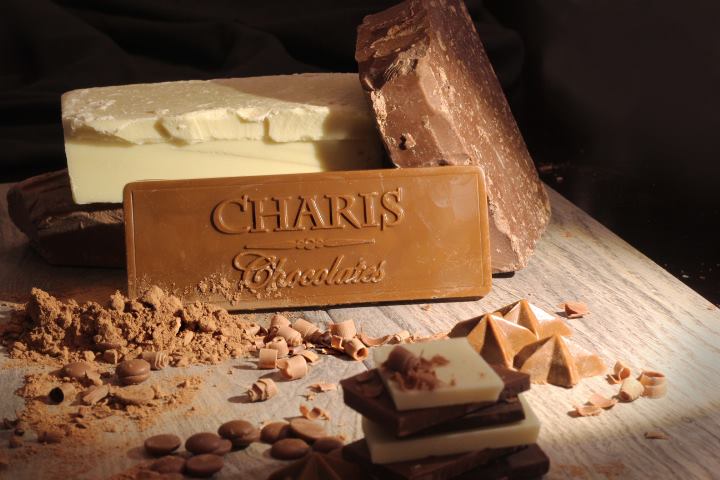 Charis Chocolates began as a fourth social enterprise. A small chocolate production area is created at the McDuff Campus and chocolate is sold via website and several local stores.
2019
Charis Chocolates expanded to be the dessert provider for The Loop restaurant chain, Cross Creek Restaurant, and Cup of Job coffee shop at the beach.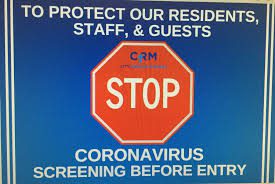 The Mission begins response to COVID-19 emergency situations while maintaining services and safe levels of care and meeting all safety protocols.
CRM achieves national accreditation through CARF.
Charis Chocolates expands its social enterprise into catering and desserts and becomes the dessert vendor for a local restaurant chain. The McDuff production area is expanded.
Penny Kievet retired on December 31.
2021

Exciting changes for the future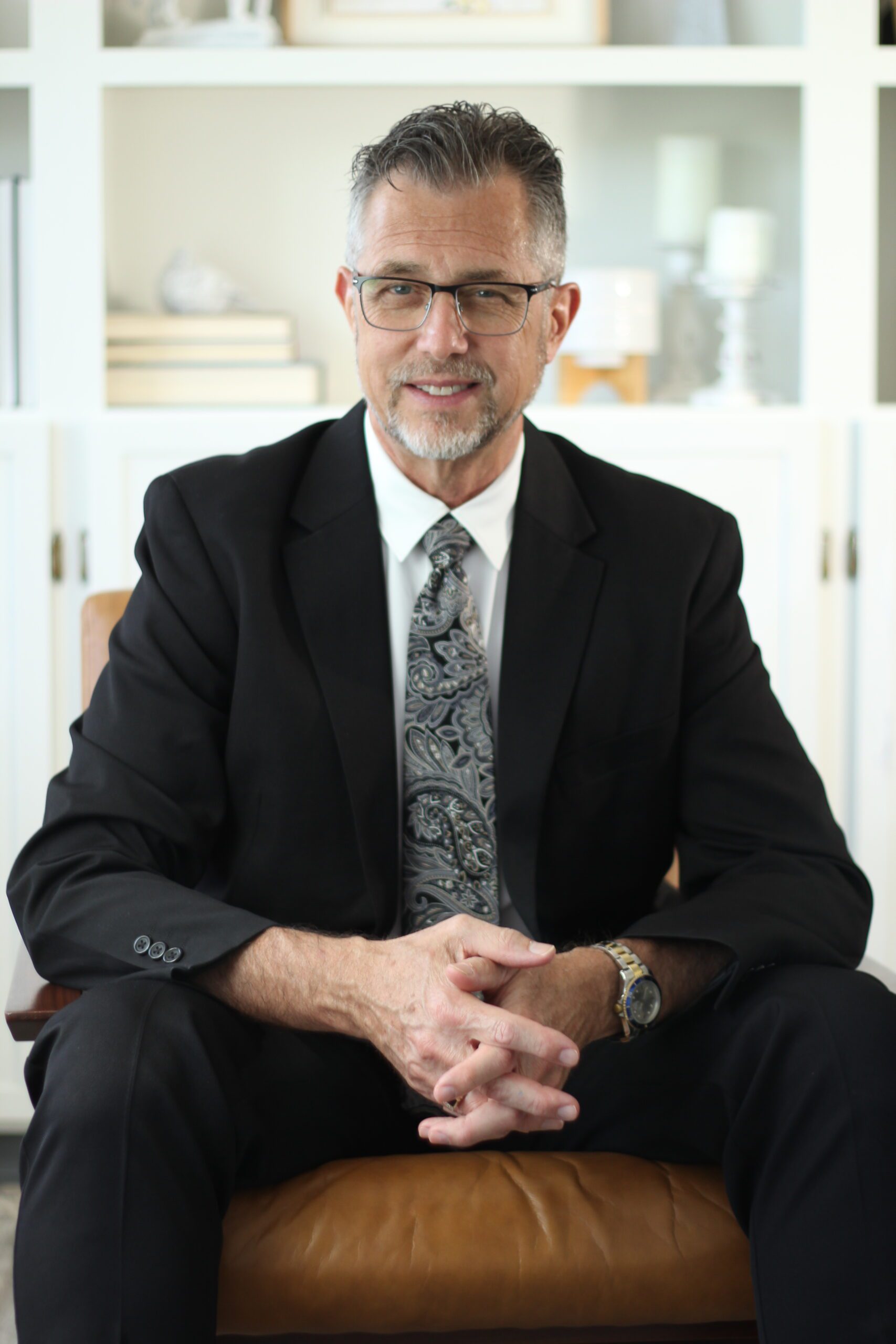 Paul Stasi was appointed by the board to become the Executive Director on January 1.
City Rescue Mission celebrates 75 years helping the homeless, hungry and addicted.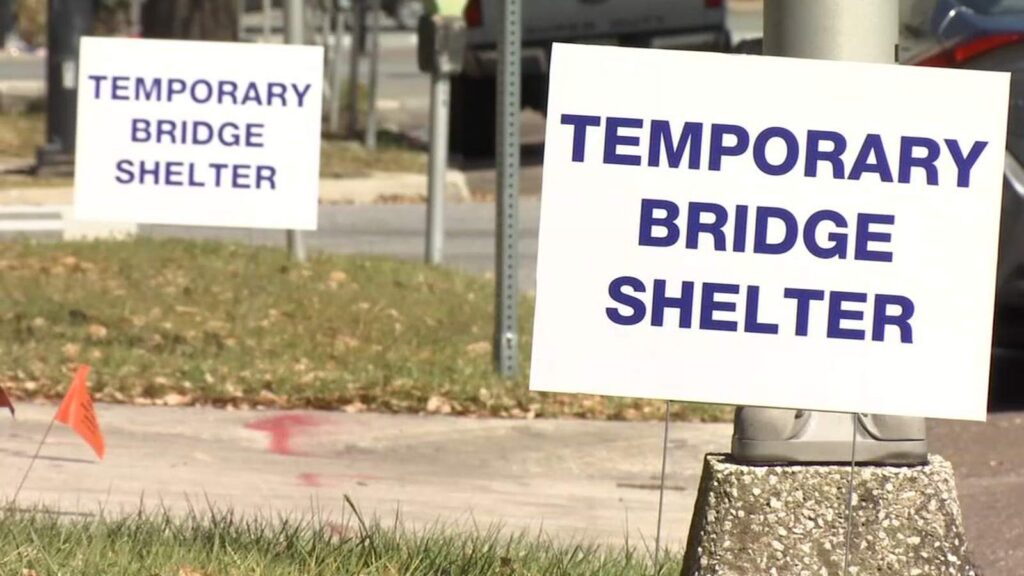 By request of the Mayor and the Homeless Coalition, we opened the Temporary Bridge Shelter to help 200 people who established a camp on Jefferson Street between Union and State. The intent was to create a low-barrier, short-term shelter for one month. At the end of the 30 days, the fifteen remaining individuals transitioned either into housing or shelter.
The Overcomers Program began for men and women to provide 24-hour shelter care with intensive casework services to aid individuals to be self-sustaining and become re-housed as quickly as possible.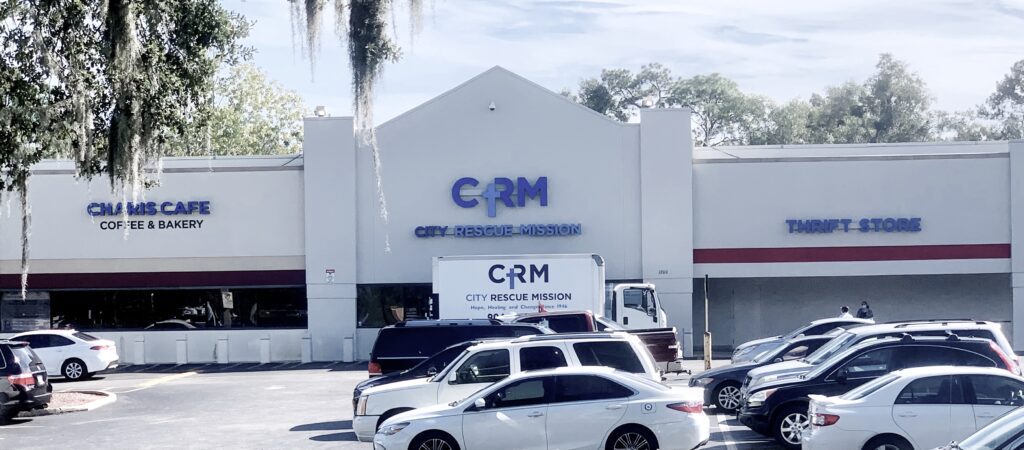 The thrift store was moved to 7200 Normandy Blvd. It is the anchor store of a strip mall with 26000 square feet including sorting warehouse space and dock entry.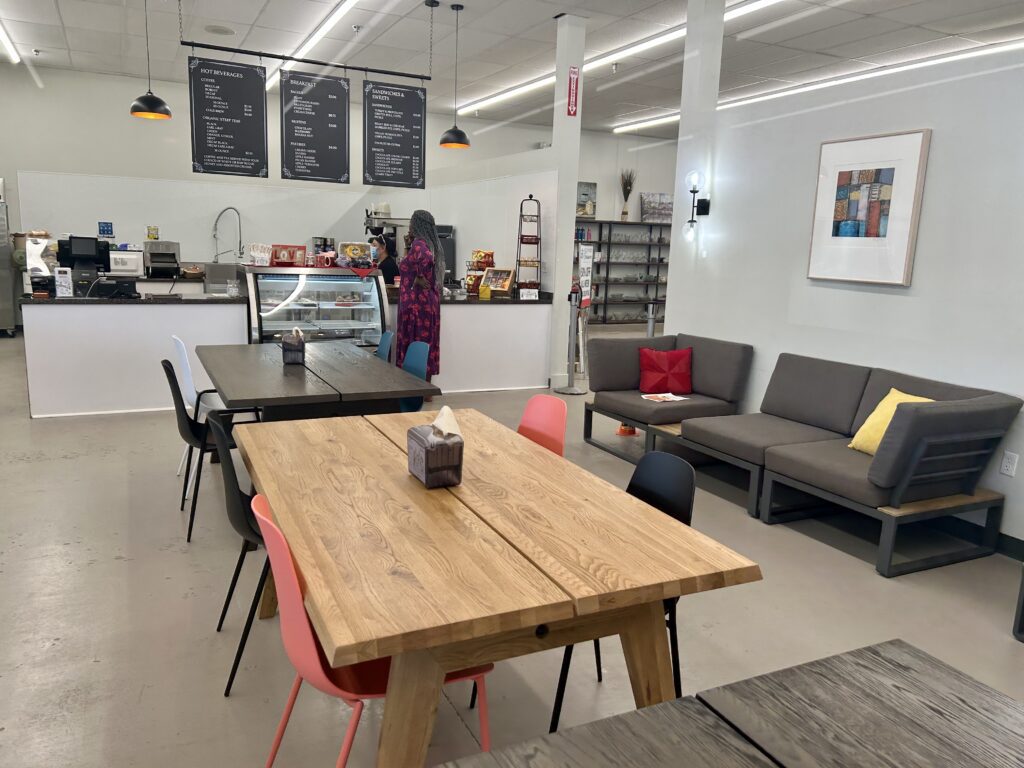 Charis Café opens. It is a coffee shop and bakery serving a variety of baked goods and sandwiches.
River City church donates a house located at 309 McDuff.
Vision 46 Began. It represents the year 2046 – the Mission's 100-year anniversary. Mission leadership begins seeking God's will to discern where He wants the Mission to go over the next 25 years. A Property and Grounds Steering Committee is formed.
The City of Jacksonville donates 3050 Nolan Street to the Mission. The contiguous property is owned by CRM. This gives the Mission a 1.5-acre parcel north of the McDuff parking lot and between Cecilia and Nolan Streets.
2023

Imagine Tomorrow Today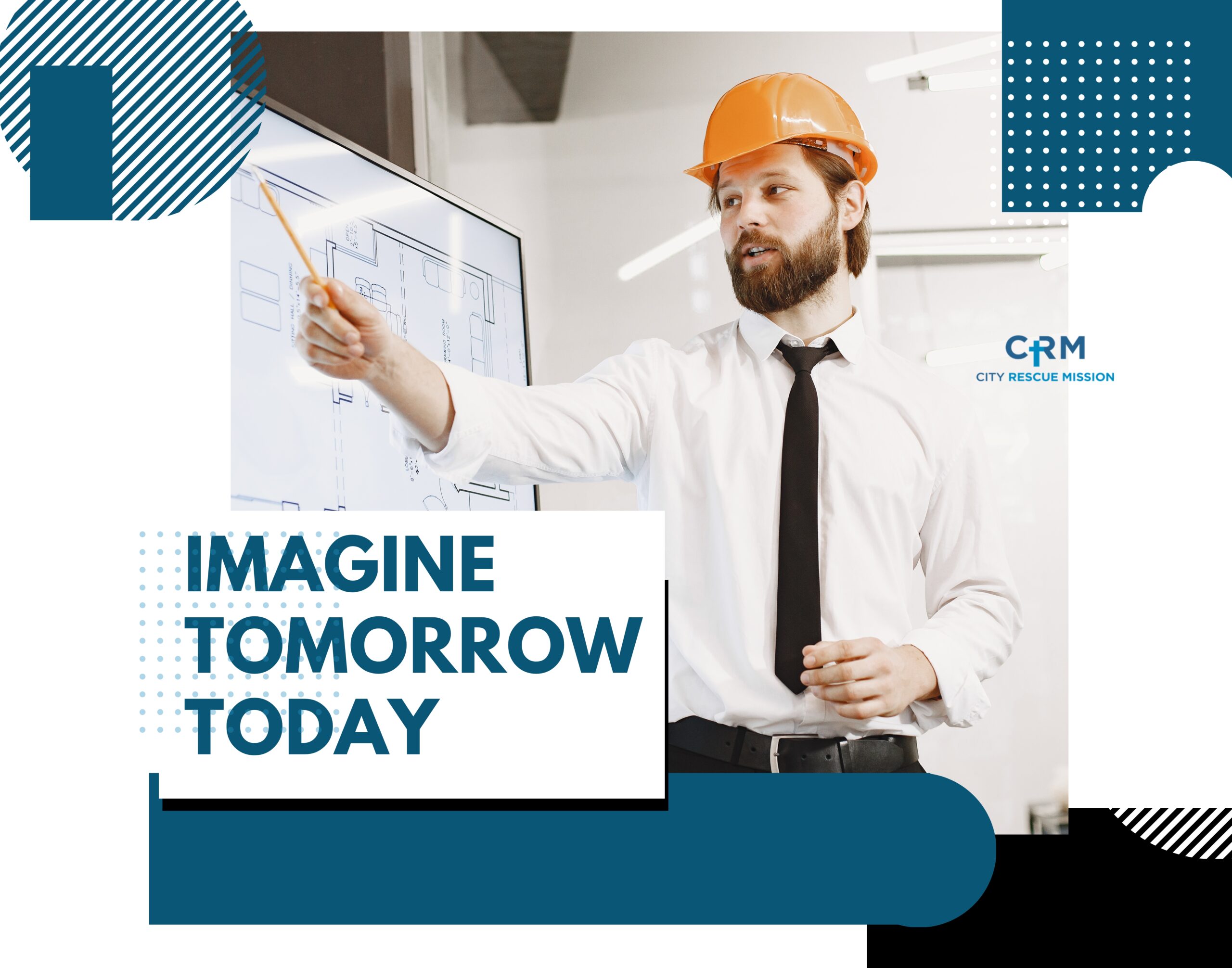 The Building and Grounds Sub-Committee completed their role and made recommendations to the board.  The Board of Directors approved the consideration of moving from the State Street location to consolidate residential services at the McDuff campus and create a new social service center at a new location. Planning for this continued.
The Mission's organizational configuration was restructured to prepare for future growth and expansion.
The fiscal year changed from an October to September year to a July to June fiscal year.
The Mission was blessed with the ability to create an Endowment.  $1.9 million was placed into an investment fund.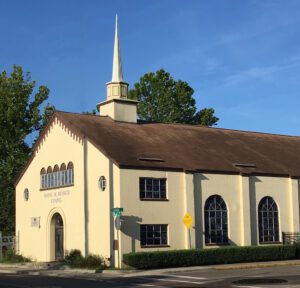 After the end of a second agreement with outside churches to rent the McDuff chapel on Sunday mornings, the Mission decided to hold its own chapel/church service for residents and invite the community.