Transforming one life at a time… since 1946
Some say it takes someone special to help people experiencing homelessness, hunger and addiction. We don't see it that way. It's a blessing to do the work we do. We're a blessing to the people we serve, and they're a blessing to us. We're inspired every single day by their resilience and dedication to turning their life around.
And standing alongside the people we serve are the individuals, churches, businesses, civic organizations and foundations who support the Mission so generously.
We've come a long way. In 1946, we started with a vision to offer "soup, soap and salvation." Today, we offer so much more…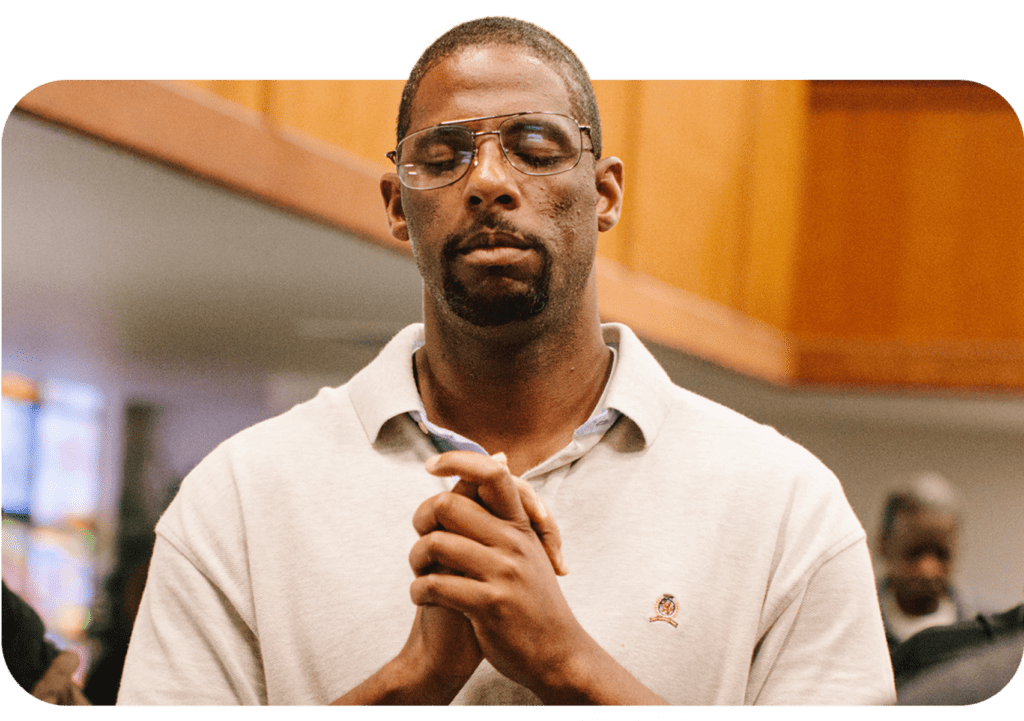 "The Spirit of the Sovereign Lord is on me, because the Lord has anointed me to proclaim good news to the poor. He has sent me to bind up the brokenhearted, to proclaim freedom for the captives, release from darkness for the prisoners. To proclaim the year of the Lord's favor; to comfort all who mourn and provide for those who grieve. To bestow on them a crown of beauty instead of ashes, the oil of joy instead of mourning, and a garment of praise instead of a spirit of despair."
– Isaiah 61:1-3
A Note From Our CEO &
Executive Director, Paul Stasi
Thank you for being here. Whether you're reading this as a supporter or as someone who just recently learned about us, I'm grateful for your interest in helping our most vulnerable neighbors.
If you remember one thing from our website, I hope it's this: lives are being transformed every day at City Rescue Mission. Men and women from across Northeast Florida who are experiencing homelessness, hunger and addiction come to us hurting… and leave hopeful.
We've been serving our community for years – since 1946. And we have no plans to slow down. Our services have increased exponentially over time. What started as "soup, soap and salvation" has grown to include addiction recovery, workforce training, housing assistance and more.
If you're one of the many people who has contributed to the incredible work and growth of the Mission, thank you. It is possible only because of generous friends like you.
If you're new to this page, welcome! Thanks for your interest in this ministry and the work we do on behalf of our community. I invite you to spend some time on our website, read stories of lives that have been changed, and get to know us better.
Again, I'm glad you're here.
In His Service,
Paul Stasi, LCSW
CEO & Executive Director
You make life transformation possible.
Support from friends like you gives hurting men and women access to the Mission's life-changing programs and services. Give a gift that can transform a life.