Get Help - LifeBuilders Addiction Recovery
If you have suffered from addiction, abuse or other destructive habits, we invite you to join the LifeBuilders Addiction Recovery Program to make a lasting change in your life. In the program, participants are given the opportunity to become productive, self-sufficient members of society.
The Life Builders Program consists of:
Bible study
Counseling
Education
Life skills development
Work readiness
Case management
While in the program, you may be able to earn your GED or go on to higher education. Some qualifying graduates also receive a vehicle. Progress in the program brings increased responsibility and freedom, the reward of graduation, and a new life!
"If it hadn't been for God putting those people, and City Rescue Mission as a whole, on the tracks of my life at the time they were there, then my life would've most certainly derailed. 'Grateful' doesn't begin to explain how I feel."
— Clyde, LifeBuilders Program participant
Goals of the LifeBuilders Program
The four main goals of the program are to see long-term change in the following areas:
Ready for a Changed Life?
Our Program
The LifeBuilder addiction recovery program is designed to rebuild lives that have been broken by substance abuse and other life-controlling issues. We support healing through a holistic, grace-oriented program that addresses the long-term emotional, spiritual, medical, social, educational and economic needs of our students.
We are committed to returning them to their families and communities as healed, hopeful and productive citizens with the emotional strength to sustain their own transformation for a lifetime
Medical and Dental Clinics
Many of our students have neglected their medical and dental care. Care is provided through inter-agency collaborations and many volunteer doctors, nurses, dentists, chiropractors, and students. This comprehensive health care is provided to them onsite because we know that this is essential not only for their recovery but also for their long-term success.
LifeBuilders is available to anyone facing a life-controlling addiction.
Many homeless suffer from some form of addiction.  For this reason, City Rescue Mission has a strong focus on its recovery programs. City Rescue Mission's McDuff Avenue campus is home to the LifeBuilders Addiction Recovery Program.  LifeBuilders is available to anyone facing a life-controlling addiction.  LifeBuilders is a faith-based, residential, transformation program and is Jacksonville's only non-denominational Christian, long-term residential recovery program. Participants in the LifeBuilders Program live at the McDuff campus for approximately 18 months, making a commitment to abide by all requirements which will ultimately enable them to rediscover how to care for themselves and their families.
Our students participate in a full range of education and recovery services. Each person receives individual assessment and a recommended specific program plan based on his or her needs.
LifeBuilders Success Stories
Just a few of the many life changing stories with the City Rescue Mission's LifeBuilders Addiction Recovery Program.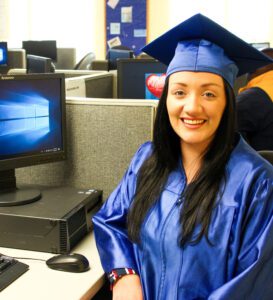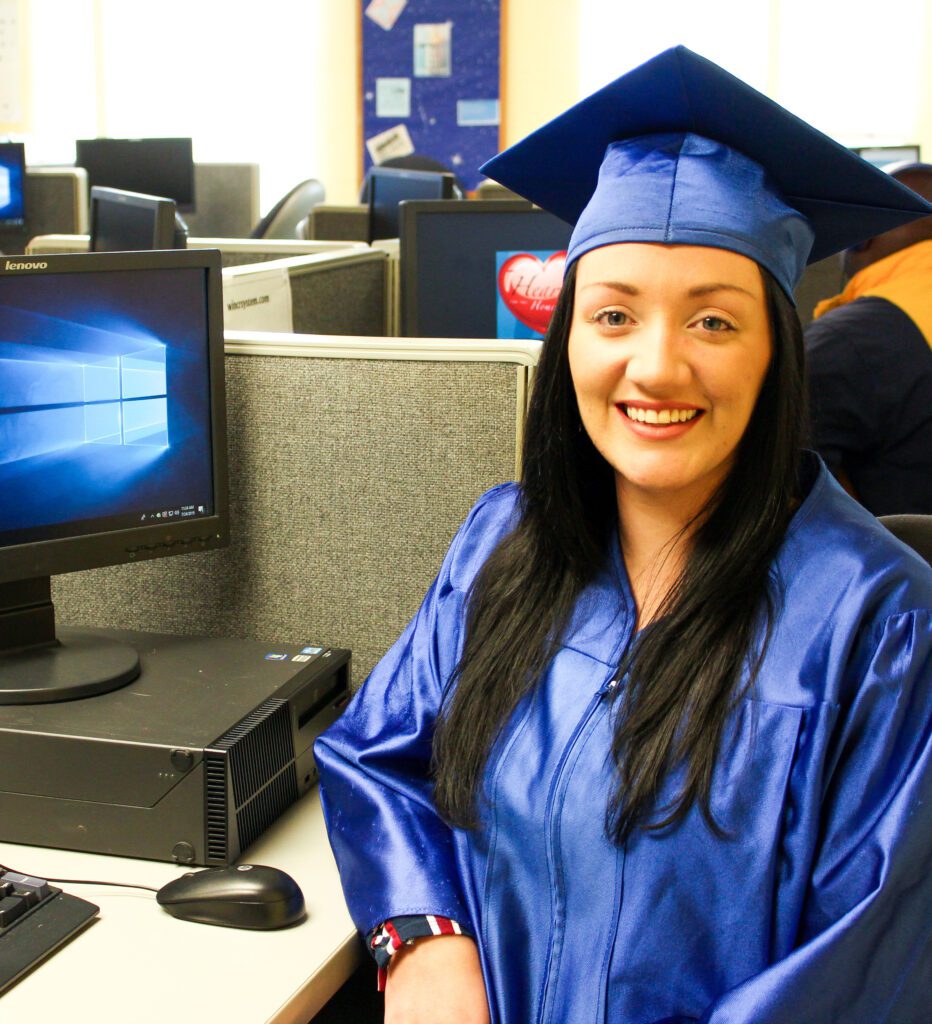 Ashley's Story
"She's dead, give up." That's a sentence Ashley's uncle spoke to her aunt once. Growing up in an addictive family, Ashley started using drugs at 12 and abusing pain pills at 16. She reached a point where she thought her addiction would define her. Ashley was convinced her addiction would be the only thing that defined herself… until she found CRM.
Michelle's Story
Michelle was born locally in Jacksonville. Her upbringing might mirror that of many people, coming from a loving home.
As I got older, my parents wanted me to live on my own. So they bought me a car, and they paid half of my rent. It went on that way until I was 38. My mother was told she was enabling me and so my parents cut me off completely. That's when I ended up on the street, and my drug addiction got worse. I did cocaine, crack, heroin and heavier drinking. She spent almost a decade of her life living on the streets. "I was crashing in people's homes or hotel rooms all around Philips Highway for nine years. Wherever I could flop my head."
"I'm so grateful to City Rescue Mission, because they introduced me to God. How huge is that?! They made me discover that I'm worth something. They helped me to understand that God loves me for who I am. They opened a door to my life so I could simply live."
Doris' Story
I knew I was in the right place as soon as I arrived at City Rescue Mission, but I traveled a rough road in my life to get here. I grew up in a small town in Georgia as the seventh of nine kids in a two bedroom, one bathroom house. My father passed away when I was two-years-old, and my siblings and I were raised by a single mother who worked all of the time to provide for us.
It was during my time in Atlanta that I met the man who would father my first child. During our relationship, I started smoking crack, and we were together for twelve years before I ended up pregnant. Once my son was born, I went back out once again to hang out with people and do drugs.
City Rescue Mission has meant everything to me. My prayer is to find a job in Jacksonville and stay in town. God has brought me through everything. God will never leave me, and when I leave here I will stand on His promises.
Clyde's Story
Clyde Stanley is a born and bred Florida native. Originally from Fort Pierce, Stanley and his family migrated to Miami where he lived until the age of 14 when they moved to the First Coast. "We moved to Jacksonville when my mother noticed the trouble starting in my life." At that time Stanley was entering high school, but decided to skip classes from day one.
"I went straight to the streets," he remembers. "Smoking crack, to me, was a better use of my time and whatever money I had. Over those years I served six separate times in prison." Stanley finally ended his career in prison as a habitual offender in May 2010.
If it hadn't been for God putting those people, and City Rescue Mission as a whole, on the tracks of my life at the time they were there, then my life would've most certainly derailed. 'Grateful' doesn't begin to explain how I feel.
De'Morris' Story
De'Morris led a middle-class, conventional life until her baby brother went to prison for shooting someone. Her family was devastated, and she lost hope. Crack cocaine seemed like the answer, even though she was three months' pregnant with her third child the first time she smoked it. "I was already weak and vulnerable," she says. "I started getting high all the time."
De'Morris self-medicated with drugs and alcohol for 10 years. At one point, her whole family staged an intervention. She agreed to enter treatment at another local rehab program, but the waiting list was long, and she lost interest before a bed became available. "I wasn't ready for myself," she explains.
The counseling she received at CRM was the most valuable component of the program for De'Morris. "By coming here, I was able to get rid of a lot of hurt, stuff that I didn't realize was inside of me," she reflects. "I learned how to forgive others."