"I'm happy. I'm genuinely happy!"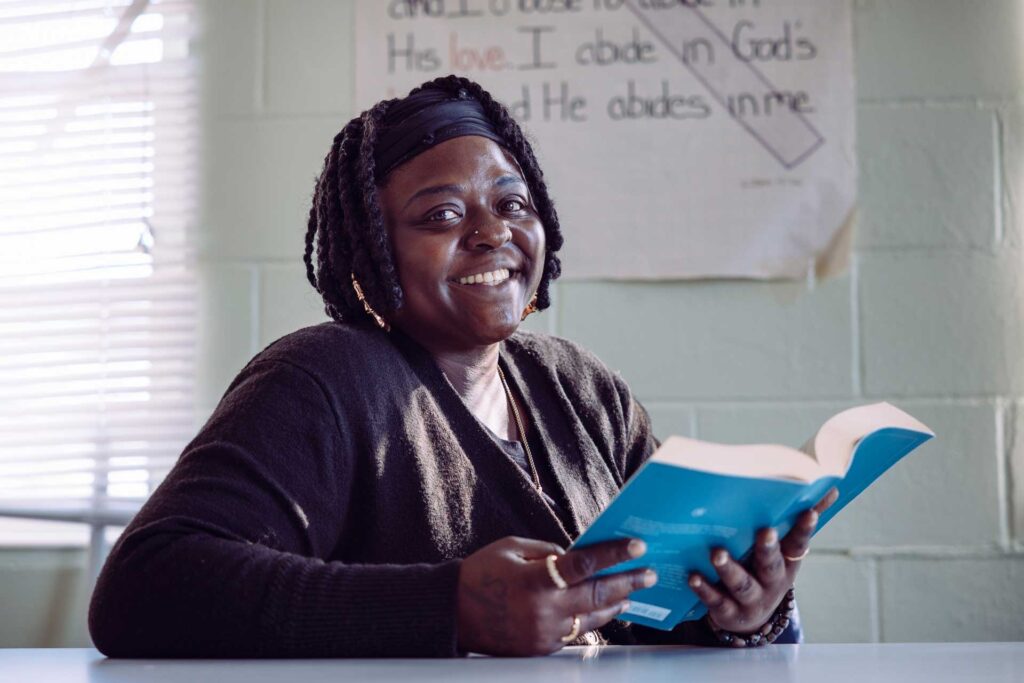 The violence began before she was old enough to comprehend it. But once Tasha understood that her father was abusing her mother, she continually asked herself, "Why is this happening?"
When Tasha was 12, her father passed away and her mother's trauma ended. But for the young girl who had witnessed years of pain and chaos, it was just beginning. Insecure, confused and lacking a spiritual foundation, she began acting out.
"I was cutting classes and not doing anything I was supposed to. I felt like nobody cared if I did right or wrong, and wrong was easier."
Then Tasha left home. Soon she fell in with a rough crowd, abusing liquor, marijuana and harder substances. In that dangerous environment, she was physically assaulted as well. Her sister begged her to seek help, but the pleas were ignored. To prevent Tasha from living on the streets, her mother paid for hotel rooms, sacrificing her own needs while expenses mounted up. Finally Tasha realized the toll her destructive lifestyle was taking on those who meant the most to her.
"They did so much for me, and I disrespected them. I felt like I was going to lose everybody that I loved and who just wanted the best for me." Also on Tasha's heart was her new nephew, soon to be born. "My sister told me, 'Tasha, if you don't change, you won't be in this boy's life… or in mine.'"
With her family as the catalyst, Tasha came to City Rescue Mission and joined our Life Builders Program. Apprehensive about the journey ahead, at first she often found herself in tears. But whenever she was uncertain or overwhelmed, our faith-filled staff made her feel welcome, respected and loved. "Every time I cried they were there for me. There were lots of hugs."
Tasha soon felt at peace in our Christ-centered environment. Through spiritual guidance and the study of God's Word, she learned about His love and how to trust in Him for everything. She excelled in her classes– including workforce and character development –and embraced the tools for building a stable future.
"They taught us how to dress for an interview, how to create a spending budget and sort out what you need to put aside."
Tasha graduated from the program and, with a renewed sense of self-worth, is pursuing her dream of becoming a commercial tractor-trailer driver. She is delivering packages for an online retailer and was recently promoted to a team lead position. But perhaps her favorite role is being an aunt and a significant part of her baby nephew's life. "He is my everything. That's my little dude. I love him."
Going forward, Tasha says, she'll continue to put God first, love herself and not settle for less. And she's grateful for this second chance.
"I'm thankful to the Mission because I have my family, and I have a job, and I'm seeing things more clearly. I'm happy. I'm genuinely happy!"